Did Dax Shepard Cheat On Kristen Bell With Julie Andrews' Granddaughter? We Got The Full Story Inside (PHOTOS)
Julie Andrews' granddaughter, Kayti Edwards, is a trouble maker who has apparently made it her mission to ruin the lives of famous men in Hollywood. She has talked about her steamy affairs with Jack Osbourne, Matthew Perry, Kid Rock and now Dax Shepard.
During an interview with the Daily Mail, Edwards claimed she had sex with Shepard after he was already in a relationship with Kristen Bell. They first met in 2005 while Shepard was working on Punk'd. She says they were friends who hooked up occasionally.
"After those casual flings, Edwards left Hollywood, but she would come back to Los Angeles from time to time. The report states that Edwards returned to Hollywood to house-sit for a girlfriend, allegedly in late 2009/early 2010, and she bumped into Shepard at a party. Photos on Daily Mail show Edwards and Shepard packing on the PDA in a photo booth at the party.
'We grabbed the photos and he handed 'em to me and said, 'I can't take these home, you better hang on to them,' Edwards claimed in the interview. 'Because…apparently he had a girlfriend. And it wasn't until later that I realized who his girlfriend was.'"
Now if her story were true, it would obviously be a very bad look for Shepard, but it looks like Edwards just wanted to make a quick buck because Shepard claims those photos are from 13 years ago…years before he was in a relationship with Bell.
I mean, it's cool that he's not a cheater, but it's still not a good look to be on a list that contains Matthew Perry, Kid Rock and Jack Osbourne. That's bad company.
And it's not like he was super young when he decided to stick his d**k in crazy. He was 30-years-old 13 years ago! He should have known the moment he saw her name in writing…KAYTI? K-A-Y-T-I?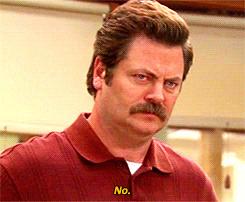 ---