Florida Man Tried To Pay For His McDonald's Order With A Bag Of Weed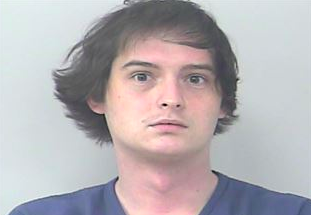 Florida might seem like a different world at times, but that doesn't mean businesses there will accept weed as currency.
A 23-year-old man named Anthony Andrew Gallagher went to a McDonald's drive-thru and ordered some food. When he pulled up to the window he tried to pay for his order with a bag of weed. Surprisingly, the McDonald's worker denied the trade and Anthony drove away.
He returned a short time later and police were there waiting for him. He was arrested on charges of marijuana possession and driving under the influence.
"It's unclear if Gallagher attempted to pay for his order with drugs the second time. It's also unclear if he has a lawyer." 
Judging by his mugshot, I doubt he has a lawyer. Hell, I'm surprised he has a car.
Maybe he should try Jack in the Box next time. I feel like as much as they market to weed lovers, their employees might be more willing to accept the trade. At they very least, they won't report him to police like the McDonald's employee.
---