Funk Flex Re-Ignites the Beef With Dame Dash. Stands Up for Lyor Cohen and Dame Dash Responds!! (FULL VIDEO)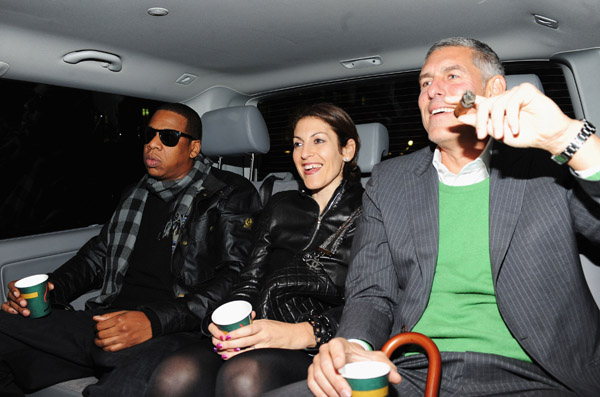 Funk Flex decided to call up Lyor Cohen, who is known for putting on amazing Christmas parties, and ask him if he could DJ.  The event went well, Flex enjoyed the night, and was able to DJ, promote his brand and unexpectedly got paid.  He posted some photos on Instagram of the event.
These photos, which include pictures of Lyor immediately  begin to get backlash in the comments, mainly about Lyor being a "culture vulture".  A lot of the comments were from ex-Roca Fella employees who basically, similar to Dame Dash, feel that Lyor Cohen profited unfairly off of the black community.  Flex then removed the comments from the photos and decided to put up a post with the following caption:
"Dame Dash built an amazing brand (The Roc) with Biggs and JayZ! I have a tremendous amount of respect for him as an entrepreneur! I 1,000 percent understand his cockiness! He's self made and I know u wouldn't believe me but Jayz would have never been noticed without Dame!
But in 2018 I refuse to join the cheerleading squad with Dame in the slander! Without the DefJam machine Roccafella would have died in the wind! Roccafella was being distributed though PAYDAY/FREEZE/SLEEPINGBAG/PRIORITY RECORDS(GOOGLE IT)before DefJam!!!!
Jayz would have been another great mc that faded into obscurity if he stayed in that situation! Dame made a lot of money with Lyor! All great partnerships always come to and end! Jayz went his separate way cause Dame didn't adapt to the fact he needed to refine his personality!
No one can remove u if u stay in tune to the surroundings! @duskopoppington I love u dearly my Brother… u helped me in 96 when my back was against the wall… But you are a … I was there FULLY back then and I was singed to DefJam for the tunnel album…
YOU are a .. that man helped u… There are people with legitimate issues with Lyor! Dame ain't one of them! it's always easy to turn people against the rich GUY that is still relevant and making money… I love u dearly bro but you foul with that Lyor energy! IM JUST TIRED OF NOT SPEAKING UP ON THIS!!!THE TRUTH IS ALL WE GOT! WHY DO WE CONTINUE TO TWIST IT! A CULTURE VULTURE CANT GET U UNLESS THE CULTURE YOU REPRESENT IS FOR SALE!!!!!!
#JustMyOpinion COMMENTS OFF-THIS ISNT OPEN FOR DEBATE! #DameDashIsALiar
But wait….there's more.
If you know anyone who has beef with Flex, you know that it's hard to beef with him because he has a radio show that airs nightly in one of the biggest hiphop audiences on radio.  Flex leveraged this platform and elaborated on the above.  He did not hold back.
Dame of course had a response.  He had a bunch of responses on his Instagram, but he also did an Instagram Live and here is a snippet:
View this post on Instagram
He also posted the following on Youtube:
---