Good Guy Barack Obama Plays Santa For The Day And Delivers Presents To Sick Children At The Hospital
As Donald Trump prepares to take a 16-day vacation to his beloved club, Mar-a-Lago, Barack Obama is spreading holiday cheer inside the Children's National Hospital in northwest Washington D.C.
Obama spent Wednesday afternoon inside the hospital. He wore a Santa hat and carried a huge bag of presents over his shoulder. In addition to delivering gifts to the children, he actually spent time with them and their families.
"He had the chance to spend some time with parents and siblings of kids who are spending the holidays in the hospital. He greeted individual patients in their rooms and stopped by several playrooms."
As you can see from the photos, Obama just has a way of connecting with people. He's so genuine with his interactions. I mean, sure cameras followed him around to take these photos, but you know he'd do it even if the cameras weren't around.
"The release added that Obama and his wife Michelle Obama have made many cameos at other D.C. institutions, including Ballou STAY High School, McKinley Tech High School, Dog Tag Bakery and other locations."
This is what the holiday season is all about, folks. Look at the photos below and then go out and spread the good vibes…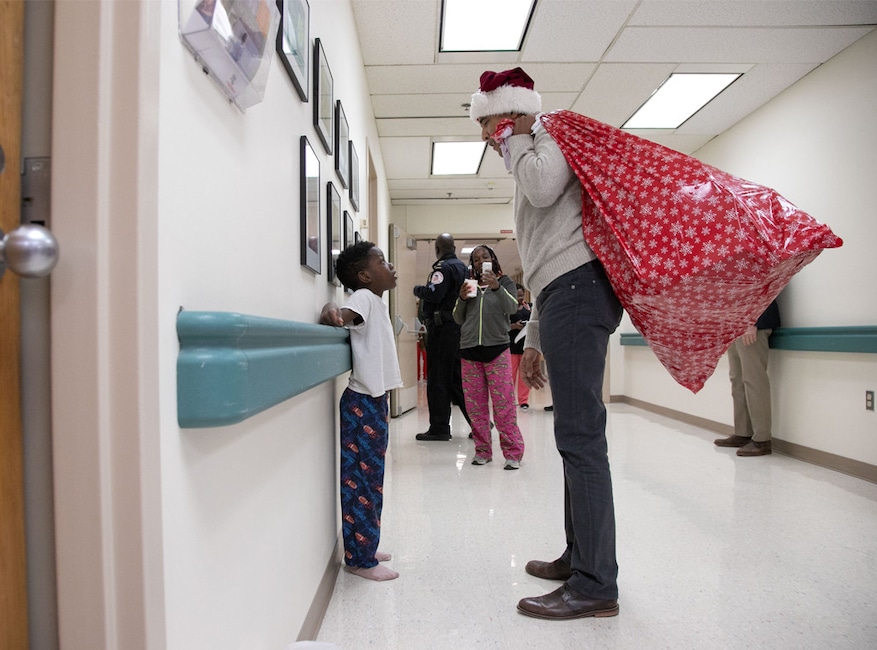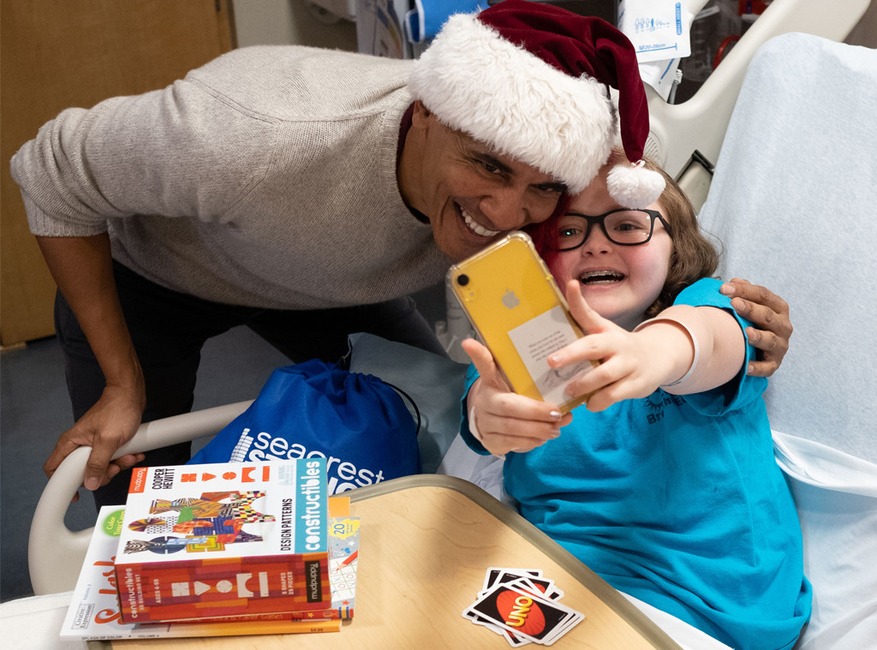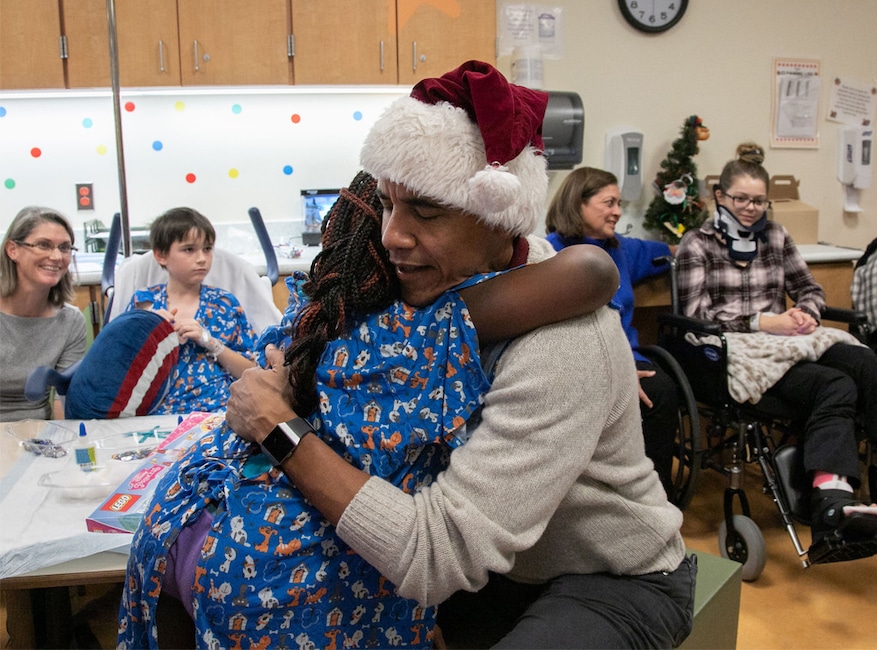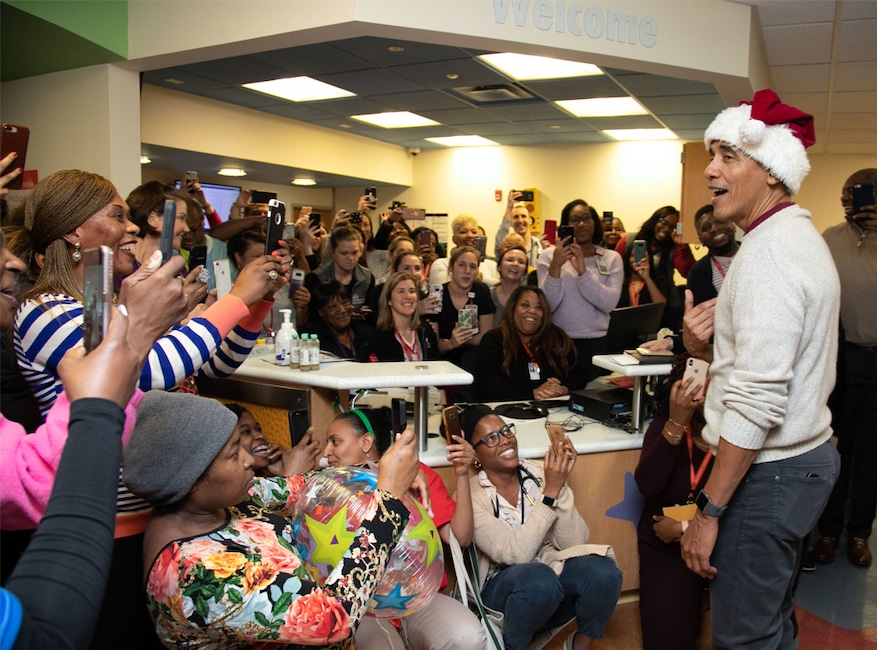 ---