Bizzy Bone Threatens The Migos and 21 Savage on IG LIVE, Then Turns "Bitch" when the cops Show Up!!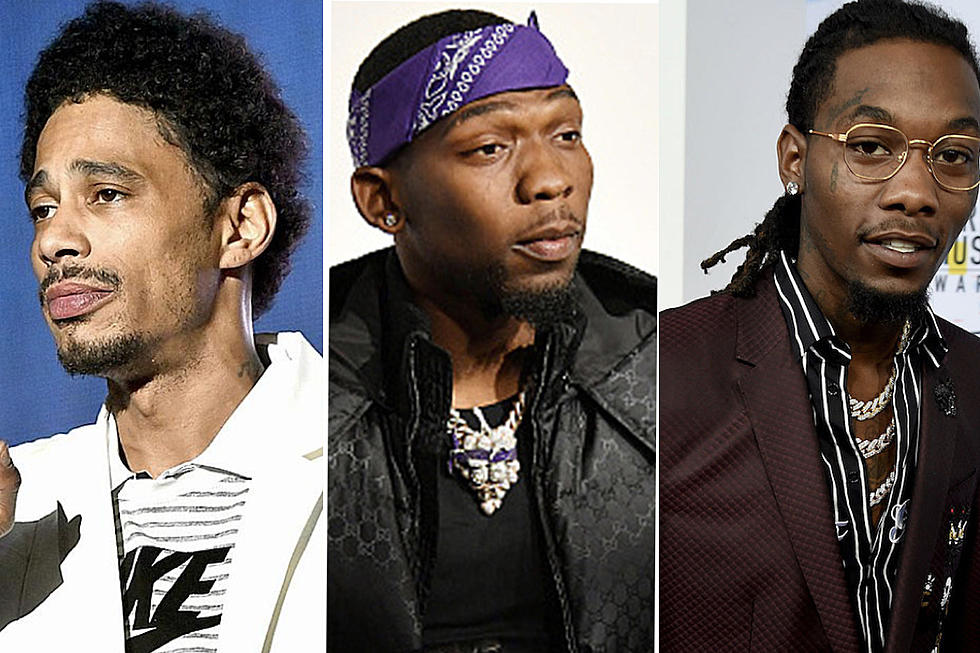 Everybody is a thug until the cops show up!
Looks like Bizzy Bone decided to get in the middle of the beef between Layzie Bone and the Migos and now 21 Savage. Thursday night Bizzy decided to go "Live", brandishing a shotgun. You Big Dummy!
Bizzy was irritated after the Migos clowned Layzie's diss track that was dropped this week.
Things started to get out of hand. Even Layzie hit the comments and told Bizzy that he would call him later. Then suddenly you can hear someone say the cops are at the door.
Look at the look on Bizzy's face. Suddenly he ain't a thug no more. It's like when you're drunk and see a cop; your ass straighten up with the quickness.
After the cops left, and the gun was put away, Bizzy returned and had nothing but threats,
"Don't come over here. Nigga I will jump out of this house and unload so many bullets on you nigga. Nigga, I just want you to understand that. Don't come over here nigga. Nigga, I will fuck you up."
All of this was after 21 Savage clowned Layzie's diss track and Layzie wasn't happy. Swipe and you can hear Layzie say,
"I say if it gets to the point where Savage did bringing nigga's families in and all that, my nigga let's call up Lil Jay from Rap-A-Lot.
He's one of the biggest boxing promoters in the world right now. Let's tell him to get us a fight on Pay Per View my nigga. Let's hit that shit out and make up afterwards but don't call my wife another name talking about she eat pork chops and all this shit nigga she don't even eat meat."
I'm a big Bone Thugs fan….or at least I was. I think that's the point. Not sure who's clout chasing and who's really beefing. With social media, a beef is a quick way to get yourself relevant.

HERE IS THE DISS TRACK BELOW: "Let Me Go Migo"
---