Dax Shepard Answers Hilarious Sex Question On The Ellen DeGeneres Show, Then Kristen Bell Makes Him Cry (VIDEO)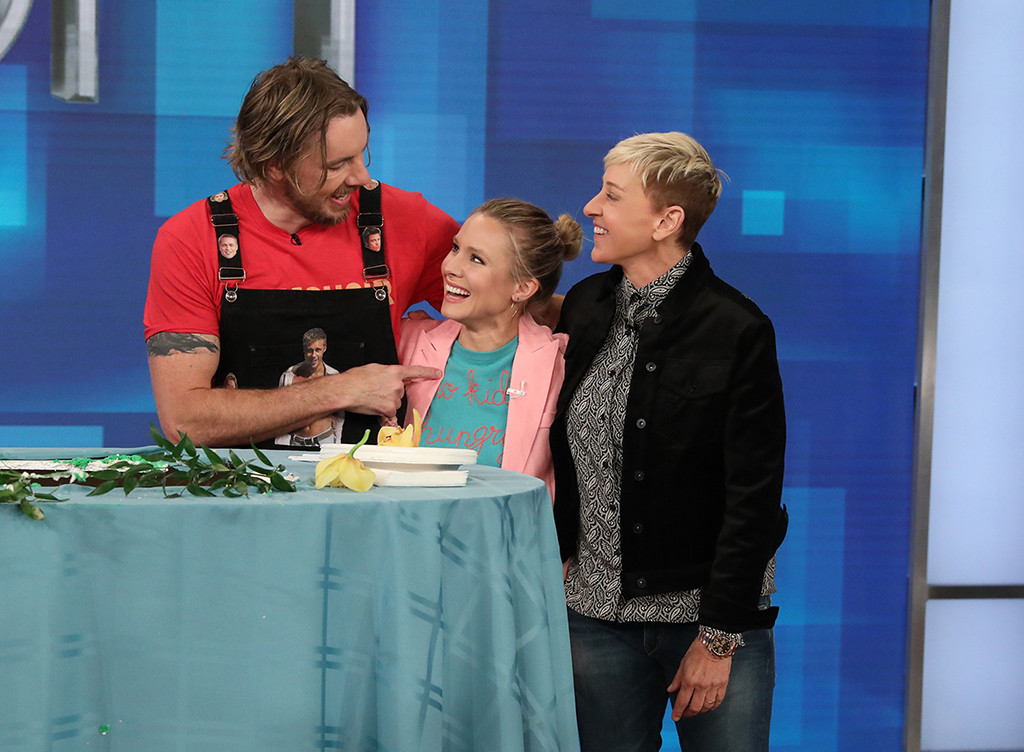 Dax Shepard and Ellen DeGeneres are pretty great friends. Even when Dax has nothing to promote, Ellen will invite him on the show to play a little game of Ask Dr. Dax, the game where audience members seek advice from the actor.
On Wednesday, Dax went on The Ellen DeGeneres Show to celebrate his birthday. Ellen gave him a special pair of overalls that were covered with the face of Brad Pitt, "You still love Brad Pitt, right? It's Brad Pitt all over – in every form!" she told him.
After accepting (and putting on) the overalls, it was time for Dax to enter "Dr." mode. The first question came from a very nervous audience member who forgot her question for what felt like forever. Eventually, she was able to speak and she shocked everyone by asking how she can tell her husband (of five years) that his favorite position is her least favorite. As you can imagine, the conversation that followed was hilarious.
And then, Kristen Bell surprised Dax by asking a question from the audience, "What would you recommend getting someone very special, like a spouse, for their birthday?"
"In the bedroom?" Dax joked. Bell replied with a wink and said, "Let's say I have the bedroom covered," and from there, things got pretty emotional when Dax replied with a heartfelt…
"I would say please, please, please give that person love and support for 11 years. Give them two beautiful baby girls—and you're good."
Check out the sweet clip below…
---