Golden Globes Awkwardness: Watch As Rami Malek Gets Ignored By Nicole Kidman (VIDEO)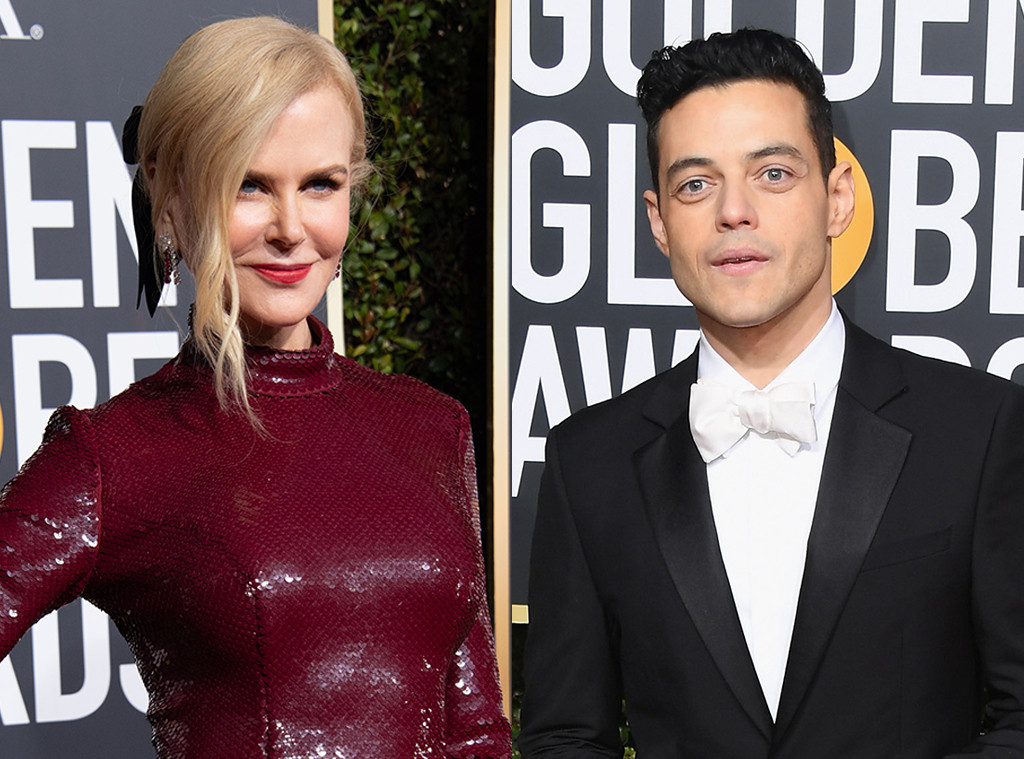 The 2019 Golden Globes aired on NBC last night, and they were pretty freaking boring. I watched every single minute of them because I love to torture myself. Andy Samberg and Sandra Oh hosted the awards show, and whoever thought of that pairing should probably be fired. They had zero chemistry together. It's like they met each other minutes before they went live.
There were a few interesting moments throughout the night, though. Glenn Close beat Lady Gaga for Best Actress and received a standing ovation for her empowering speech. Christian Bale won Best Actor (in a comedy) and thanked Satan for preparing him to play the role of Dick Cheney.
And then there was Bohemian Rhapsody's shocking win. After Rami Malek took home the award for Best Actor (drama) for his performance as Freddie Mercury, it was time to announce the Best Picture (drama) winner, and much to the surprise of everyone, Bohemian Rhapsody won. I believe it was one of the first films to win the Best Picture award with a Metacritic rating below 5o percent.
It was surprising, to say the least. And it looked like even Rami was a bit surprised as he came out from backstage to join his cast onstage. He looked a little lost and tried to interact with presenter Nicole Kidman, but she either didn't see him or didn't care to interact.
Check out the awkward interaction below…
Rami Malek trying to talk to Nicole Kidman is like me trying to talk to my crush #goldenglobes pic.twitter.com/WYS4fs6zTd

— Abby Cadabby (@1AbbyRoad) January 7, 2019
Ouch. He handled it like a pro though. Did the little touch on the back and looked elsewhere. Well played, Rami. Well played.
---