Kristen Bell Addresses Dax Shepard Affair Rumors During 2019 Golden Globes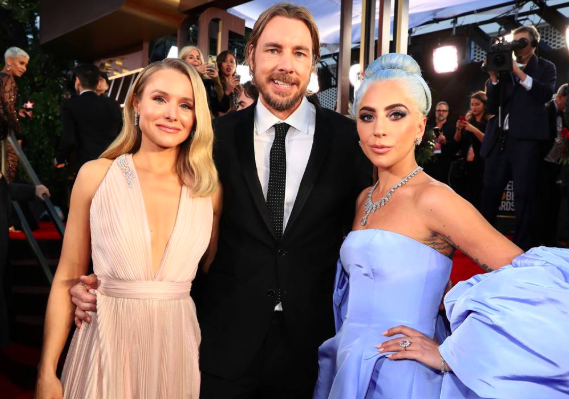 Kristen Bell was all over the Golden Globes last night. She was nominated for Best Actress in a TV comedy for her incredible work on 'The Good Place'
Sadly, she didn't win. In fact, The Good Place didn't win anything, which is a little surprising. It's the best network comedy currently on air, and the fact that it's on the same network as the Golden Globes, well…you thought maybe everything might line up perfectly, but no. Some show called 'The Kominsky Method' won, and honestly, I'm not even sure it's really a show. Has anyone heard about it? ANYONE? ANYONE AT ALL? IS IT REAL?
Anyway, while walking the red carpet and talking to reporters before the big event, Bell was asked about those Dax Shepard affair rumors. As some of you may remember, a woman came forward a couple weeks ago and claimed Dax cheated on Bell years ago. She even had a photo of them making out inside a photo booth. Dax was quick to shutdown the rumors, claiming the photo was snapped before he started a relationship with Bell. He also pointed out how this woman sold stories to the tabloids about several other male celebs.
And it looks like Bell believes Dax with all her heart. She told Us Weekly…
 "Rumors aren't really anything. We have a happy marriage and if people don't want to believe it, that's their problem."
They certainly seemed happy together last night. If you follow Bell on Instagram, then you know she and Dax opted out of the after parties and went home to eat leftovers and watch 60 Minutes.
Paper plate, baked potato? That's, uh, not what we expected. Maids must have been off last night.
---