Daymond John is unapologetic About his tweet to R Kelly. He Explains but Does not Apologize. #isaidwhatisaid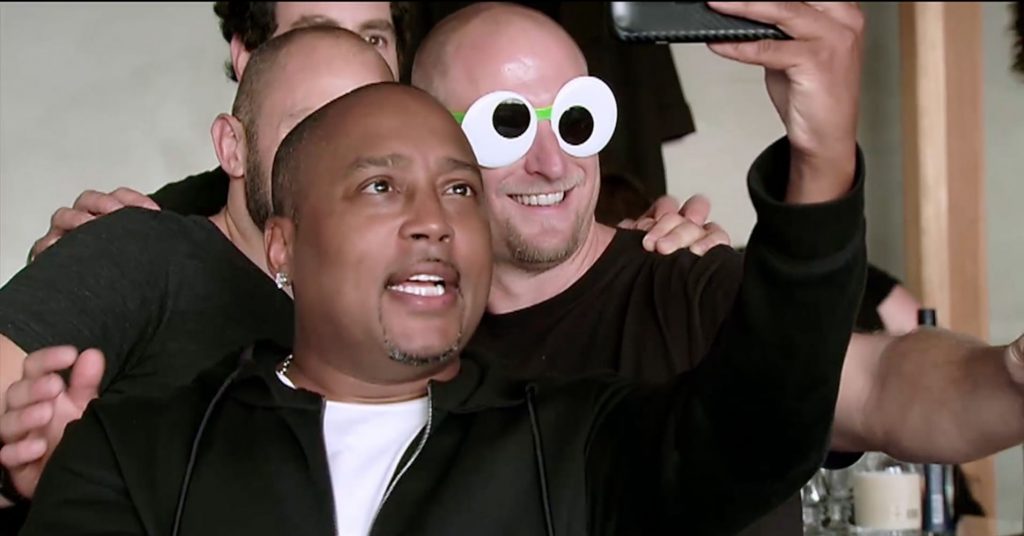 Damon has established himself as a smooth, calculating character. He's laid back and cool, but also generally a good guy. He fits in when he needs to but also keeps it real when necessary; in fact we kind of appreciate him representing us on Shark Tank. He's kind of the cool, rich Uncle that we wish we had; that's why it's surprising when he loses his cool!
Like many of us, the R Kelly Documentary has Damon feeling a certain way. His feelings were so strong he decided to send R. Kelly a direct message on twitter. It was very un-Damon like, but those of us who have seen the documentary understand where he's coming from:
Watching #SurvivingRKelley . I am so sick to my damn stomach! Hey @rkelly , please don't take your life now that we all know how fucking disgusting you are. Thats way too easy! Make amends with the victims and the families, serve your time and then kill yourself while in jail.

— Daymond John (@TheSharkDaymond) January 7, 2019
Like Robert Beich on twitter I thought Damon would be in for a twitter bashing for the last part of his comment, but Damon was prepared.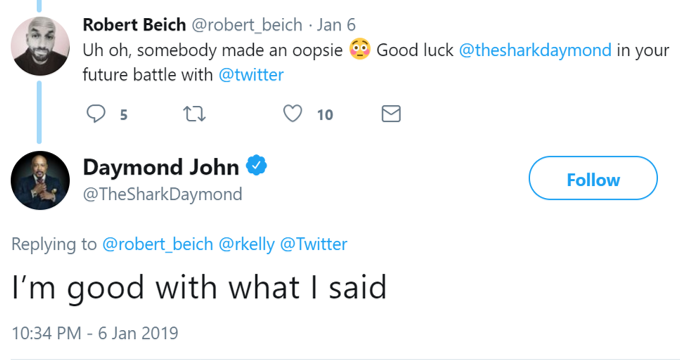 And to further support his comments, when TMZ asked him to clarify he did not apologize.  Instead he doubled down on his comments.  He reiterated and then explains.
This is a good thing.  When people see how outraged someone who rarely gets outraged is, it will drive awareness and people will seek to understand.  This is how change happens.  Kudos for not only speaking out Damon, but doing so strongly and without any f*cks to give.
---