Lady Gaga Apologizes For Her 'Do What U Want' Song With R. Kelly, Claims She Was In A "Twisted" Place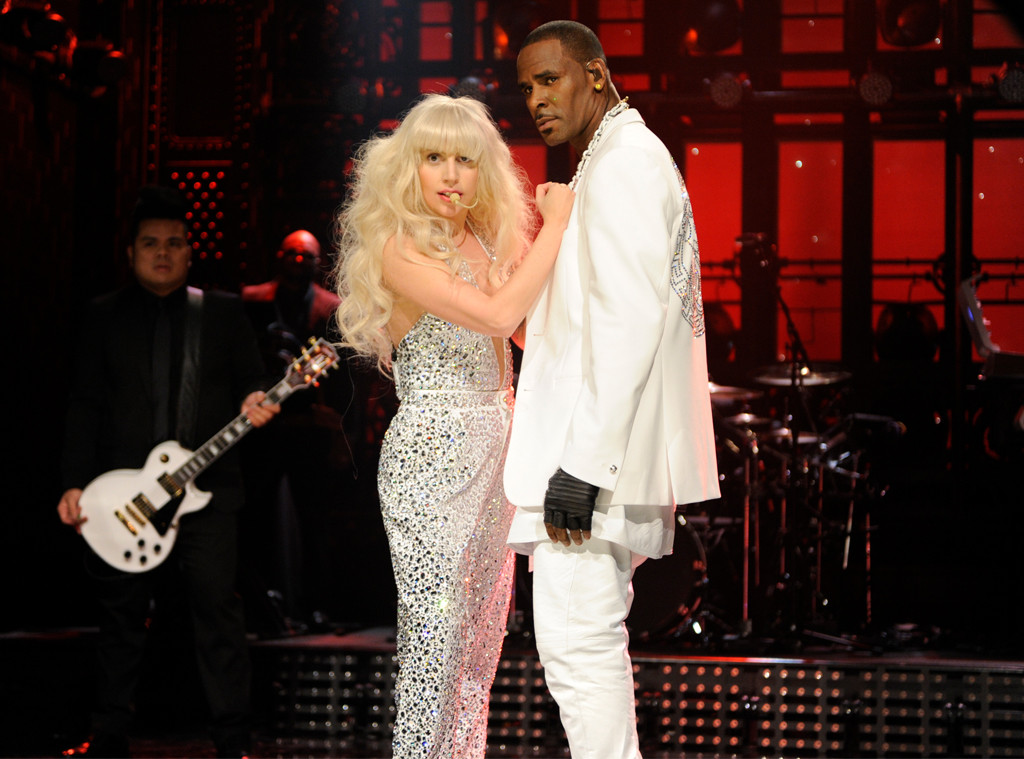 Everyone is cleansing themselves of R. Kelly after the 'Surviving R. Kelly' docu-series aired on Lifetime. The documentary makes it pretty clear just how sick R. Kelly is, which honestly is something most people should have already known. If you didn't know, you were intentionally ignoring it.
Back in 2013, Lady Gaga teamed up with R. Kelly to create the hit song 'Do What U Want,' which peaked at No. 13 on the Billboard Hot 100. The song was a bit controversial from the start, considering it has lyrics that basically invite a man to do whatever he wants with a woman's body.
"You can't have my heart and (Help me now) / You won't use my mind / But do what you want with my body / Do what you want with my body (With your body)"
Gaga performed the song with R. Kelly on Saturday Night Live and at the American Music Awards, but then one year later she replaced him with Christina Aguilera on the remixed version. Kelly and Gaga did film a music video for the song, but it was never released. There was leaked footage from it, and well, it's pretty messed up. The beginning of the video features Kelly giving Gaga "sleepy" medicine…
So yeah, this is NOT a good look for Gaga. She knows this, and that's why she issued the long apology you see below. In it, she claims she was in a dark place in her life and still hadn't fully addressed the sexual assault against her when she was a teen.
"I stand behind these women 1000%, believe them, know they are suffering and in pain, and feel strongly that their voices should be heard and taken seriously. What I am hearing about the allegations against R. Kelly is absolutely horrifying and indefensible. As a victim of sexual assault myself, I made both the song and video at a dark time in my life, my intention was to create something extremely defiant and provocative because I was angry and still hadn't processed the trauma that had occurred in my own life.
The song is called 'Do What U Want (With My Body).' I think it's clear how explicitly twisted my thinking was at the time. If I could go back and have a talk with my younger self I'd tell her to go through the therapy I have since then, so that I could understand the confused post-traumatic state that I was in—or if therapy was not available to me or anyone in my situation—to seek help, and speak as openly and honestly as possible about what we've been through."
And although it's super convenient for her to say all this now, we don't think she's lying. Gaga in 2013 is nothing like Gaga in 2018/2019. Clearly something has changed inside her, and to her credit, she is removing the song off iTunes and other streaming platforms.
---