Chris Pratt Is Moving On Fast, Announces Engagement To Katherine Schwarzenegger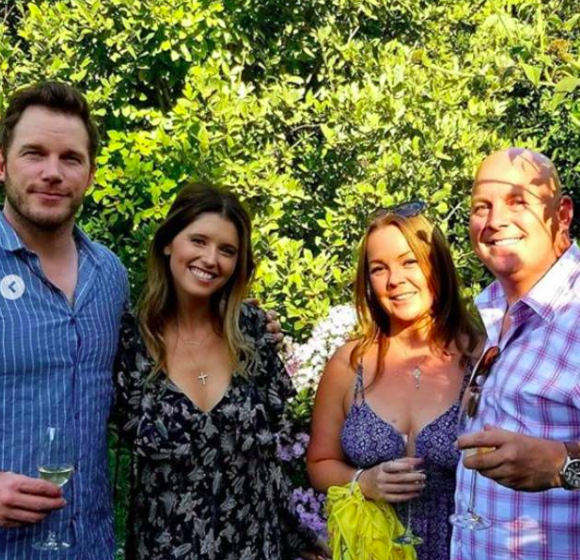 Back in August of 2017, Chris Pratt and Anna Faris shocked the world by announcing they were going to get a divorce after eight years of marriage. It was surprising to everyone because they seemed so cute together.

But obviously things just weren't working out. After a lengthy battle in court, the divorce was finalized last year. Meanwhile, Pratt has moved on. He has been dating Katherine Schwarzenegger, the 29-year-old daughter of Arnold and Maria, for several months. It's unclear exactly when their relationship started, but most people believe it was late Spring 2018.

And now, not even one year later, Pratt has asked Katherine to marry him. Pratt went on his Instagram account to share the news with his followers…
The photo has over 2 million likes, so obviously his fans support this relationship. It's pretty wild to see him jump right back into a marriage after going through a divorce, but he's a man of God, and marriage is a pretty big deal to those ~religious~ people out there.

Right before the new year, cameras caught Katherine and Chris moving boxes out of her home in Los Angeles, so it looks like they're officially living together.

How does Anna feel about this? Well, she has moved on as well. She's in a relationship with cinematographer Michael Barrett. During a recent episode of her Unqualified podcast, Faris talked about how it's a struggle to coparent at times…

Chris and I work really hard 'cause we have Jack, that is sort of the long game idea and making sure Jack is really happy, which makes us really happy. We have sort of the luxury of circumstance. You know, we are both in other loving relationships…but it is…it's like how do you not in general sink into a place of bitterness?

I do want to reiterate though, that I f–king acknowledge, we all do, everyone acknowledges, that there is bitterness and pain with all breakups and that hopefully makes us all human.

Wonder if she gets an invite to the wedding?

---