Cardi B Posts Instagram Video, Complaining About Painful P***Y Wedgies!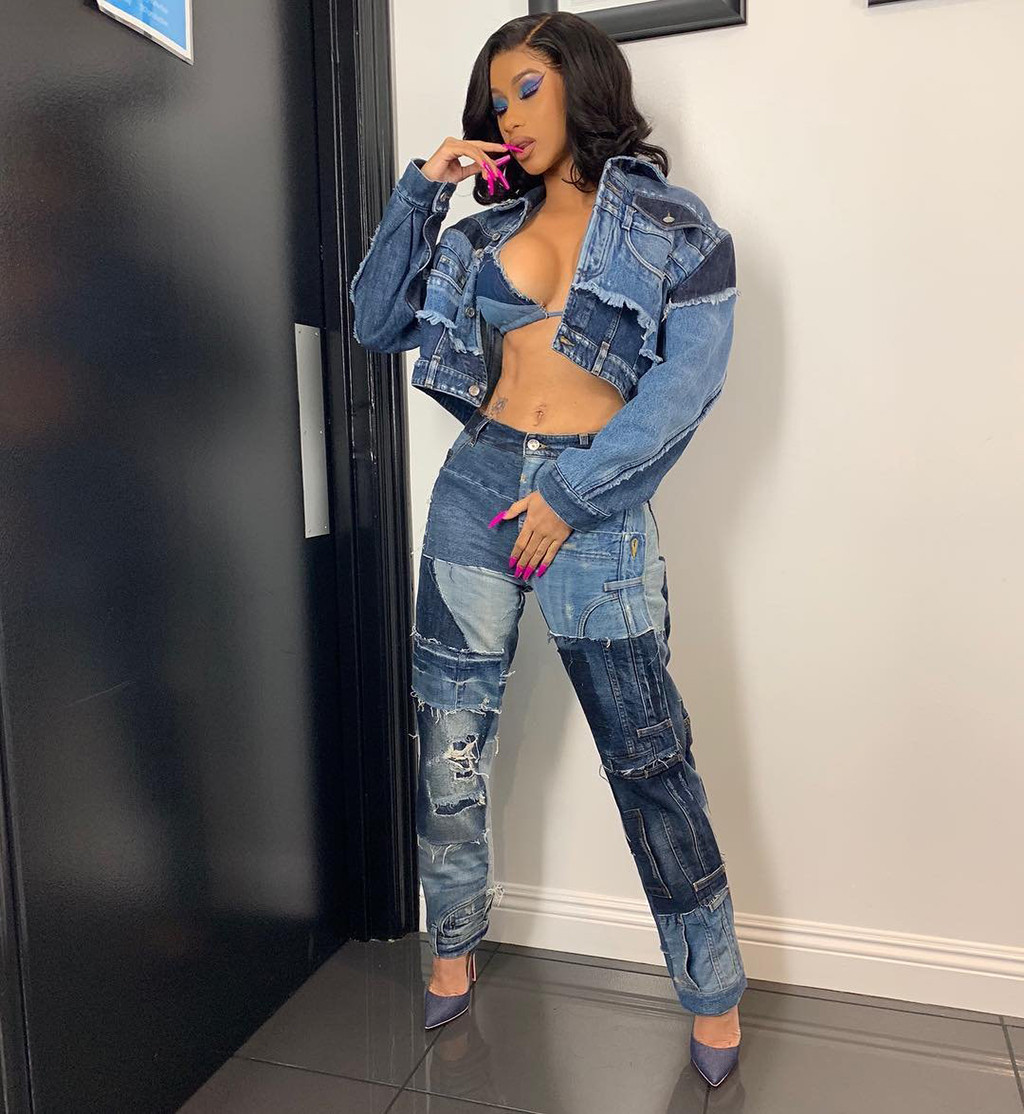 We've all suffered from a wedgie before, at least one version of the wedgie. The buttcrack wedgie. If you wore glasses in school and were a bit overweight, someone probably gave you plenty of wedgies.
But that's the classic wedgie. Have you ever heard of the p***y wedgie? Cardi B went on her Instagram this week to share a public service announcement with her followers. Cardi was all dressed up in a jacket, pants and shoes by Dolce & Gabbana and a distressed denim bikini, as you can see in the photo above.
Apparently, the outfit was very uncomfortable because once she got inside her vehicle, she basically pulled her pants down to let her p***y breathe.
This how I gotta ride in the car son because these pants is too mother–king tight. S–t was giving my p—y a wedgie. I hate having p—y wedgies, bro. My p—y be screaming at me like, 'Bitch! You got me f–ked up! You want a yeast infection, bitch? You want a f–king yeast infection?'" she whined. "So, you nam' sayin'? Y'all I ride around this ho like this. P—y breathin', though. P—y breathin'!

There you go, folks. Now you know. P***y wedgies are a thing and they're apparently very uncomfortable. The clip has over two million likes and has sparked quite the conversation, generating nearly 100,000 comments.
Here lately, I had been finding Cardi's act to be tired, but I gotta admit, this sh*t is pretty funny.
---