Daniel Radcliffe (Harry Potter) Slams Tom Brady, Tells Him To Take 'MAGA' Hat Out Of His Locker
Daniel Radcliffe says he's rooting for the Rams in the #SuperBowl and has a message for Tom Brady: "Take that MAGA hat out your locker" | #Sundance #VarietyStudio presented by @ATT pic.twitter.com/2b81RqrgBz

— Variety (@Variety) January 27, 2019
Well, we know who Harry Potter will be rooting for this Sunday. Daniel Radcliffe slammed Tom Brady during a recent interview with Variety at the Sundance Film Festival.
When asked who he was rooting for in the Super Bowl, Radcliffe made a "WTF RLY?" face and said, "Rams," and then went on to talk about how the Patriots need to stop winning, especially because their leader Tom Brady once had a MAGA hat inside his locker.
Take that MAGA hat out of your locker. I feel like that was the moment when we were like, as a country, 'Oh, c'mon, dude … you're awesome and [we're] behind you, don't put that in there.'
He also added that he doesn't think the Rams will win, but he's still rooting for them. And you know, if he could sneak his way inside the Super Bowl and perform a few ~spells,~ maybe the Rams would have a chance!
Hell. It could be another book! Harry Potter and the Super Bowl of Spells! Not to be confused with Gary Busey's upcoming book, Gary Busey and the Super Bowl of Smells.
As for Brady, well he used to play golf with Trump and in 2015 he said it would be "great" if Trump won the presidency. One year later, Brady revealed that his wife, Gisele Bündchen, told him he should stop talking about politics, "I talked to my wife and she said I can't talk about politics anymore … I think that's a good decision."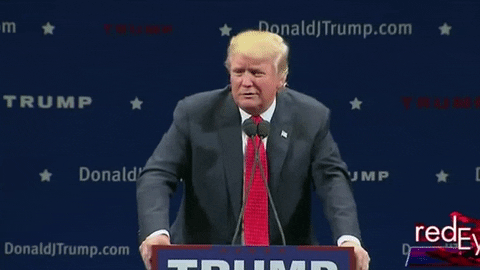 ---