NOOO! Cardi B Takes Offset Back Again After He Promises Her "No More Groupies!"
Cardi B must be very insecure, 'cause she has reportedly given Offset ANOTHER chance, even though he's cheated on her multiple times throughout their relationship. Hell, he even cheated while she was pregnant with their child, but Cardi is still crawling back home.
According to a report from TMZ, Cardi is returning to the Atlanta home they shared together before their latest split. She is apparently moving back in after Offset promised her there would be no more groupies.
He also changed his number. Only Cardi and his business associates know his new number, which is pretty f**king silly for multiple reasons. The first reason being…how the hell do you know he just won't get another phone? I mean, really? And the second reason, why would you want to be with someone who can't have ANY contact with the outside world or else they'll cheat on you? That's some weak sh*t.
We should have seen this reunion coming. Just last week, Cardi went on her Instagram account and posted the photo you see below…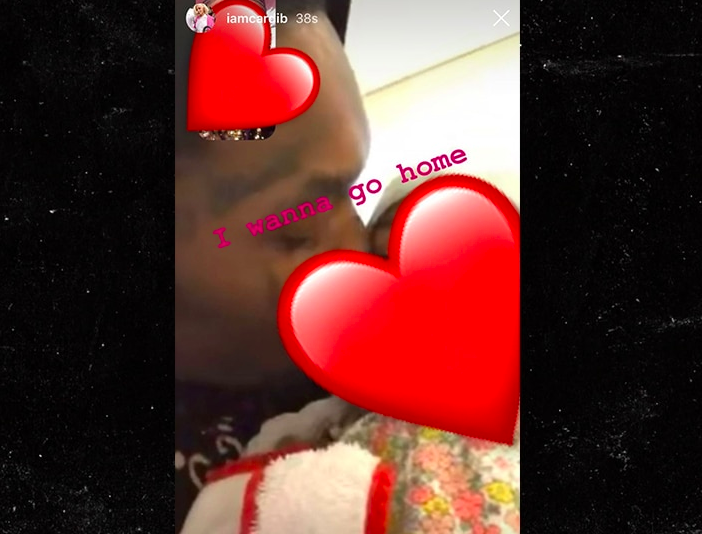 Looks like she's never going to learn. This dude obviously has no respect for her. He cheats and cheats again because he knows she'll just come running back to him.
Cardi is young, rich and talented…she could do so much better, but obviously something is off inside her. For some reason, she believes this is what she deserves.
BUT HEY, IT'S NOT MY BUSINESS! DO YOU, CARDI…AND OFFSET WILL DO EVERYBODY ELSE.
---