Say Whaaat? Pete Davidson Is Bouncing Back From Ariana Grande With Kate Beckinsale?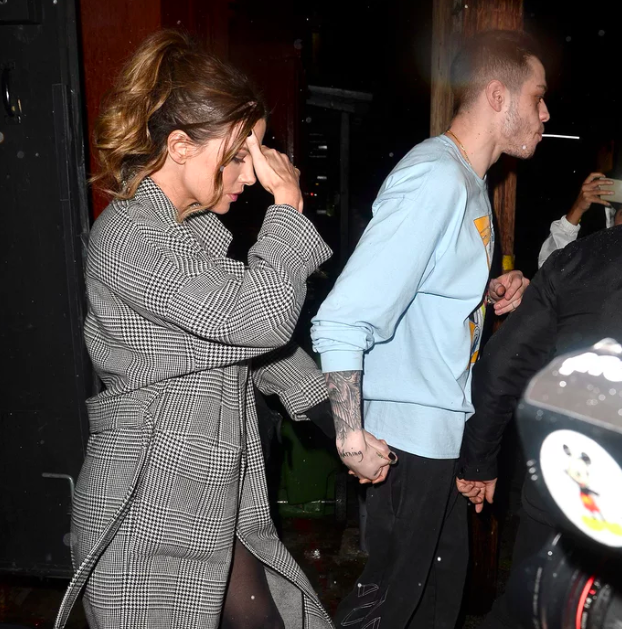 Pete Davidson might not be the most attractive dude in the universe, but his humor and huge penis obviously makes up for it, 'cause he's having a lot of luck with the ladies. Very attractive ladies, I might add.
We all know about his relationship/engagement with Ariana Grande. They fell madly in lust last year, decided to get married a few months in, and then split a month or two after the engagement announcement. It was the most predictable relationship in the history of celebrity romances.
Davidson went to a dark place after the break up and even threatened to commit suicide at one point. As some of you may remember, the 25-year-old comedian suffers from borderline personality disorder, which is one of the worst/most confusing mental disorders out there.
Thankfully, with the help of some close friends, Davidson was able to pull himself out of the dark place, and now he's back on the dating scene.
According to multiple reports, Davidson and 45-year-old actress Kate Beckinsale have been seeing each other. That's right.
THE Kate Beckinsale
Apparently, Pete went up to Kate at Netflix's 2019 Golden Globes party, and he made quite the impression. They've been seeing each other ever since. This past Friday, Kate went to one of his stand-up shows in Los Angeles, and then left the venue hand-in-hand with him. They reportedly went back to Pete's Santa Monica hotel together.
Kate's not looking to get serious with someone. She was really hurt after her marriage with Len ended. She wants to have fun with guys and date around. She loves the attention from the younger men she dates. It makes her feel good about herself too. She doesn't care what people think.
And that source ain't lying, 'cause before Pete, Kate briefly dated a 23-year-old comedian named Matt Rife and 30-year-old British comedian Jack Whitehall.
She obviously likes them young and funny. Hopefully Pete doesn't get too attached, though. That's always the danger. Dude appears to fall quick.
---