Jennifer Lawrence Is Engaged To Cooke Maroney, Get The Details Inside!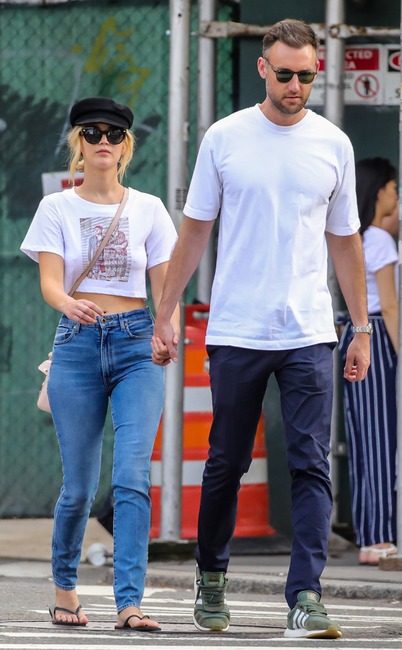 Well, well, well. Jennifer Lawrence had some very public relationships with Chris Martin, Nicholas Hoult and Darren Aronofsky. They all fizzled out, though, and Lawrence decided to step back from the spotlight.
She became more selective with the roles she was taking in Hollywood and managed to keep her name out of the headlines. During this time, she met art gallerist Cooke Maroney. And unlike her previous relationships, she decided to keep this one private.
They first started dating in early 2018 after being introduced by Jennifer's best friend, Laura Simpson. They spent all of 2018 getting to know each other, spending lots of time in NYC together and taking a romantic trip to Europe. Maroney grew up in Vermont and studied art history at NYU.
Apparently, things got VERY serious this past year, 'cause now we are learning that Jennifer and Cooke are engaged. 34-year-old Cooke asked Jennifer to marry him recently. We should note that they have not confirmed the rumors, but multiple people and photographers have spotted Lawrence walking around with a "massive" ring on that special finger.
If the rumors are indeed true, this means another Hollywood couple is planning a wedding after dating for less than a year. Pretty crazy. I don't know what their rush is, but whatever…do you. Jennifer is pushing 30, so maybe she wants to settle down and start a family. Makes more sense than Justin Bieber and Hailey Baldwin.
---