Madness At The New York Knicks Game: Regina King Almost Gets Crushed By Joel Embiid And Ben Simmons Gets DUNKED On (VIDEO)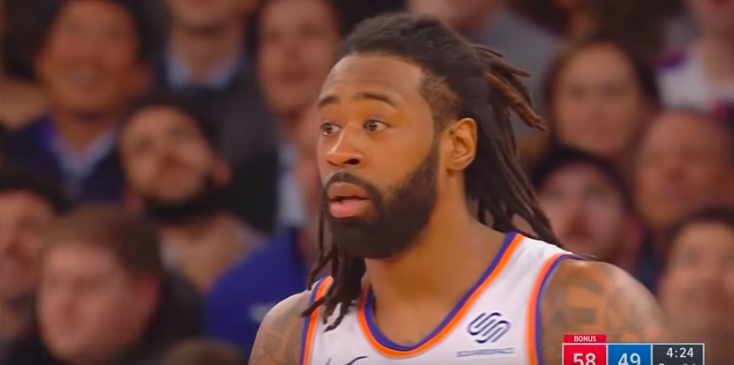 The New York Knicks are a terrible basketball team. Like, really terrible. We're talking an 18-game losing streak terrible.
But they still attract the celebrity crowds because it's kinda tradition to catch a Knicks game when you're in New York. There were several celebrities at the game last night, including Regina King, Tracy Morgan, Justin Long and Karrueche Tran.
King had courtside seats at MSG as the Knicks faced off against the 76ers. During the 3rd quarter, 76ers star Joel Embiid almost embedded his foot into King's skull.
Check out the scary clip below…
Regina King's life just flashed before her eyes pic.twitter.com/YPLAwjyR6E

— Rob Perez (@WorldWideWob) February 14, 2019
Daaamn, right? If he came in just a few inches lower, King might have needed a face transplant. She might rethink getting courtside seats next time.
And while that video shows an attempted murder, there's another clip coming from the game which shows a legit murder. Knicks rookie Kevin Knox delivered a two-handed, legendary dunk over Ben Simmons during the game.
It was naaaasty.
Geez. YouTube might want to take that video down. Or at least make it "18 or older" to watch.
Poor Kendall Jenner. Must be tough losing your boyfriend like that so close to Valentine's Day.
---