Lady Gaga Speaks Out About Those Bradley Cooper Romance Rumors On Jimmy Kimmel Live! (VIDEO)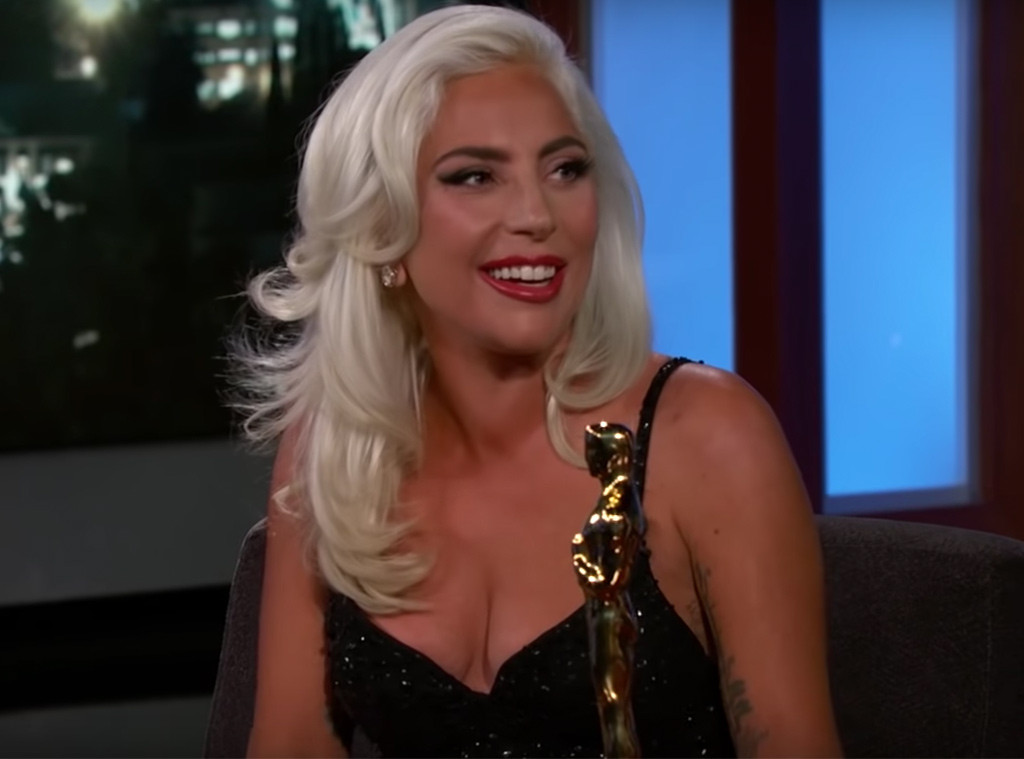 After Lady Gaga and Bradley Cooper performed their Oscar-winning song 'Shallow' live at the Oscars, the internet started talking. They started talking about the ~connection~ between Cooper and Gaga. Everyone, even other celebrities were like, "Wait, are these two f**king?"
I mean, the way they were looking at each other. It was like we as the audience shouldn't have been there. We were invading their privacy.
But as you all know, Cooper has a girlfriend, and she was in the audience supporting both Gaga and Cooper. Would Cooper really invite his girlfriend (who he shares a kid with) to the performance if he was secretly f**king Gaga behind-the-scenes? Probably not.
Gaga went on Jimmy Kimmel Live! on Wednesday night, and Jimmy had to ask about the performance. Gaga responded with a mega eye roll and then explained how social media is the toilet of the internet…
First of all, like, social media, quite frankly, is the toilet of the internet. What it has done to pop culture is just, like, abysmal. Yes, people saw love and—guess what—that's what we wanted you to see. This is a love song. The movie, A Star Is Born, is a love story. We worked so hard.
She then talked about how she had her arms wrapped around 92-year-old Tony Bennett for three years touring the world, "When you're singing love songs, that's what you want people to feel," she revealed.
Kimmel jokingly responded, "Are you having an affair with Tony Bennett?" Check out the clip below. The good stuff starts around the 3:30 mark.
---