The Internet Is Showing Its Ugliness: Luke Perry's Daughter Forced To Defend Herself Against Online Trolls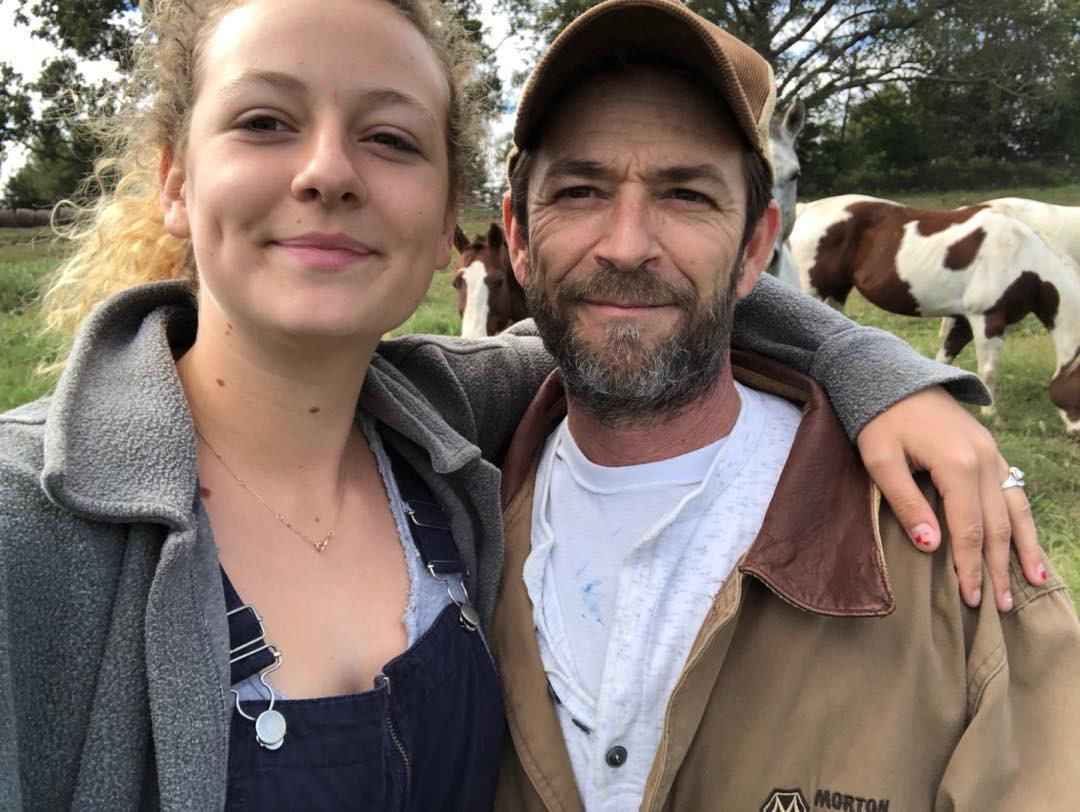 Luke Perry was a great guy, and we're not doing that typical bullsh*t most people do after a celebrity dies. Luke was a legit nice dude. I couldn't find one person talking trash about him, but I did find thousands of people sharing wonderful stories about him.
If you haven't read the stories, click on this link to check them out. Yes, the link takes you to Buzzfeed, but it's worth it this one time.
Anyway, it's safe to say everyone in Hollywood was shocked and saddened, including Perry's 18-year-old daughter Sophie Perry. She was forced to go on her Instagram account the other day and defend her grieving process.
People have apparently been leaving trollish comments on her Instagram account, complaining about the way she dresses and how she's moving on since her father's death.
She fired back…
I'm here to say that I did not ask for this attention, I did not ask to be thrown into some virtual spotlight, and while I don't mean to offend anybody, I'm also not going to cater to any one else's needs and beliefs. I'm 18. I swear like a sailor and sometimes I dress like a hooker. And I support causes and you may not. And most importantly. I am going to laugh and smile and live my normal life.
And then she had to remind everyone that people grieve in different ways. Some people smile on the outside and hurt terribly on the inside.
YES I am hurt and sad and crying and beside myself with what happened to my dad. It's the worst thing to ever happen in my life. [But I'm] not going to sit in my room and cry day in and day out until the internet has deemed it appropriate for me to do otherwise.
It's a shame she had to tell a bunch of adults this. Even if she's overreacting here…even if she got just three troll comments in a sea of support, that's still three too many. The fact that even one person would comment and try to tell her that she's not actually sad about her dad dying is probably the sickest sh*t I've ever heard.
Let's save the smack talk for people who actually deserve it.
---