Jose Canseco's Ex-Wife Speaks Out About Those Alex Rodriguez Cheating Rumors!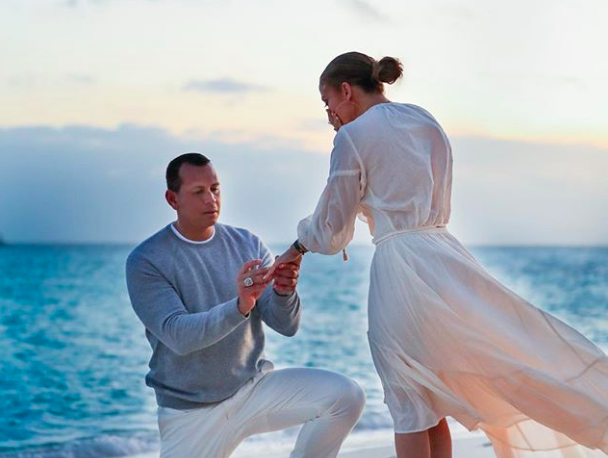 A few days ago, we told you that Jose Canseco was accusing Alex Rodriguez of cheating on Jennifer Lopez with his ex-wife Jessica Canseco. This rocked Twitter because just two days before, A-Rod and J.Lo announced their engagement.
Of course, no one knew for sure if they could believe Jose. After all, the dude is a bit crazy. He often talks about aliens and Bigfoot on his social media accounts. And no, we're not saying believing in aliens makes you crazy, but the way he believes in aliens? Yes. That sh*t is crazy.
Anyway, Jose's ex-wife had to download the Twitter app and jump back on her deactivated account to tell everyone that her ex-husband is spreading fake news.
Those false accusations Jose is making are not true! I have known Alex for many years and haven't even seen him for over 5. I certainly did not sleep with him. I am friendly with both him and Jennifer. As for Jose he can keep playing with his Alien friends.
She added…
In fact I don't even get on twitter had to download app again and don't watch tv and had no idea any of this was going on. Last time I saw Alex he was with Torrie and I brought my boyfriend over for dinner. We are just friends my god🤷‍♀️🤦‍♀️

— jessicacanseco (@jessicacanseco) March 12, 2019
Wow. What must that be like? No Twitter? No TV? Not having any idea what's going on in the world? Crazy. I would constantly feel like I'm missing out on something. HOW WOULD I KNOW WHICH NBA STAR IS CURRENTLY CHEATING ON KHLOE?
It looks like everything is all good between A-Rod and Lopez. According to multiple sources, Lopez was legit surprised A-Rod asked her to marry him while on vacation.
They've talked about marriage and have always planned to spend the rest of their lives together, but they were so happy with exactly how things were, they weren't sure if they wanted to go down that road. It's almost like they didn't want to jinx it.
---