RHONJ'S Joe Giudice Has Been Released From Prison, But He Didn't Go Back Home! Currently In ICE Custody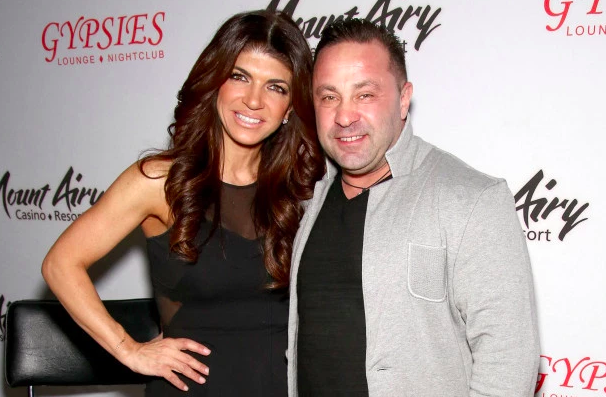 The good news for Real Housewives of New Jersey star Joe Giudice is that he's been released from prison. The bad news is that he didn't get to go home.
As some of you may know, Giudice pleaded guilty to 41 counts of fraud, including mail, wire and bankruptcy fraud. He reported to the Fort Dix Federal Correctional Institution back on March 23, 2016 to serve his 41-month sentence.
Well, his time in prison is now up, but he's still not a free man. After being released from prison, he was immediately transferred into the custody of Immigration and Customs Enforcement.
The reality star, 46, is expected to remain in a detention center until he is either deported to his native country of Italy or wins the appeal he filed in November against the order of deportation made by Judge John Ellingtonon October 10. He could remain in custody for up to a year while the appeal process plays out.
That's right. He could be in their custody for a year until his appeal plays out in court. That's pretty crazy. If I were him, I might just take my happy a** back to Italy. But after two years in prison, what's another year…I guess?
Sources close to the family say they're ready to fight, "This isn't over, not by a long shot," they said. Joe and his wife Teresa have four children, so that's probably one of the main reasons they don't want to leave the states. They would be taking them away from everything they know.
Then again, there is another side to Teresa. The side that is ready to ditch her husband if he's forced to go back to Italy. She told Andy Cohen the following…
I'm not doing a long-distance relationship. I'm not doing it. You know, I want somebody with me every day. I know exactly what happens. You know, I'm sure he'll be with other women. It happens. We do the long-distance thing, it's not going to work. I'd be like, 'Bye bye.'

Well, damn. SHE SAID BYE BYE! LIKE HE WAS A BIRD ON HER WINDOW SILL!
---