Rosario Dawson Confirms on Video, that She is in a Relationship with Cory Booker! (Will this stop the Gay Rumors?)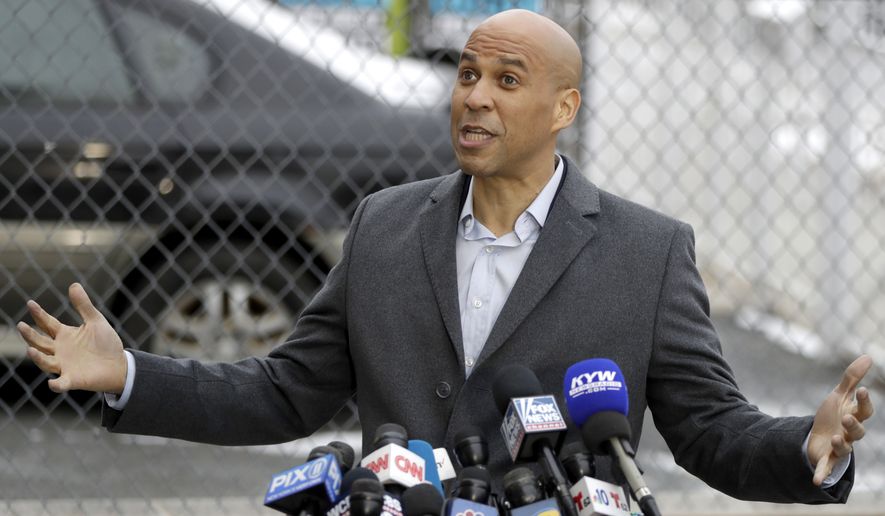 I love Rosario Dawson. I didn't appreciate how she treated Jesus Shuttlesworth but after 21 years, I think I'm finally over that.
That being said she is a good actress and that has it's benefits.
Corry Booker was mayor of Newark, New Jersey from 2006 to 2013 and has been a New Jersey Senator since 2013. As a single man in politics, he checked all the outdated, stereotypical gay boxes. Among the two dozen or so presidential hopefuls, Booker is the only, single man. I'm sure as part of his campaign, they calculated that this could hurt him more than help him. Suddenly, seemingly out of no where appears a beautiful, steady relationship.
When asked about the gay rumors Booker said,
"I'm heterosexual, Every candidate should run on their authentic self, tell their truth, and more importantly, or mostly importantly, talk about their vision for the country."
This is a practiced answer for Booker as past opponents tried to use his single status to imply that he is gay many times. Also, many women who look at a wealthy, successful, in shape, middle-aged black man, as charismatic as Booker and ask the same thing.
Booker might be a lot of things, but he's no dummy. His presidential bid is real and you only have a few chances at it. What better way to quiet all the noise surrounding your sexuality but to suddenly appear to be dating a hot, well spoken celebrity with a fairly, flawless reputation. Weather he is gay and asking Dawson to cover, gay and tricking Dawson into being in love, or just a straight up heterosexual, this will seemingly allow people to focus on his Agenda not his sexuality.
For the record, she does appear to be genuinely smitten with the Senator. But I thought she also loved Jesus Shuttlesworth until she was in the pool with Deandre!
---
---