Bow Wow Tries To Make A Move On Angela Simmons, But Uh…IT DIDN'T WORK OUT!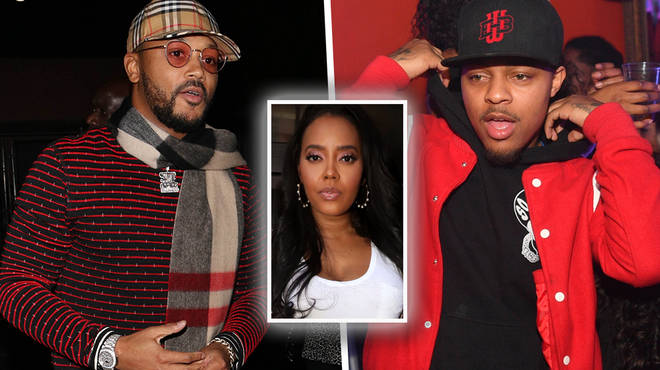 Back in 2017, Bow Wow was asked about his relationship with Angela Simmons. As you all know, they seemed to be a thing at one point, but Bow Wow claimed in the 2017 interview that they never made it to the "girlfriend/boyfriend" stage because of sex.
We never ever made it to the girlfriend and boyfriend stage. Her morals was kind of different to mine. You know, like, she was a virgin and I didn't understand.

Bow Wow wanted to get his di*k wet, but Simmons was making him wait for it, so they just didn't work out.
But fast forward to 2019, and well, Angela doesn't seem to care about that whole "no sex 'til marriage" thing because she basically out here having sex with all her Instagram followers.
Who could forget this post?
Or this one?
OR THIS ONE?
It's just bikini photos and workout photos all day on her Instagram. It's to the point now where if your girl catches you following Angela, well, she knows exactly why you've been taking so long in the bathroom.
Bow Wow has definitely been noticing and he's a little thirsty. During an Instagram Live chat, he talked about Simmons and even asked his followers to link her to the chat, "Let her know I'm looking for her" he told them.
This was a strange move for multiple reasons. The first reason being Angela and him haven't been a thing for years. The second reason? Angela has been linked to Romeo recently.
Romeo actually commented on a post talking about Bow Wow's flirting with Angela, "my girl would never be on FaceTime with Shad lil love."
And then, Angela herself went on her Instagram account to post a photo with the caption, "Never looking back !!! #ThankYouNext," which seemed to be a Bow Wow diss. For what it's worth, a fan commented on the post and tagged Bow Wow saying, "the caption is for you"
Angela replied by saying, "no it's not! That's my friend for life!"
WHAT A MESS!
---