Say, Whaaat? Mel B Claims She Slept With Band Mate Geri Halliwell Years Ago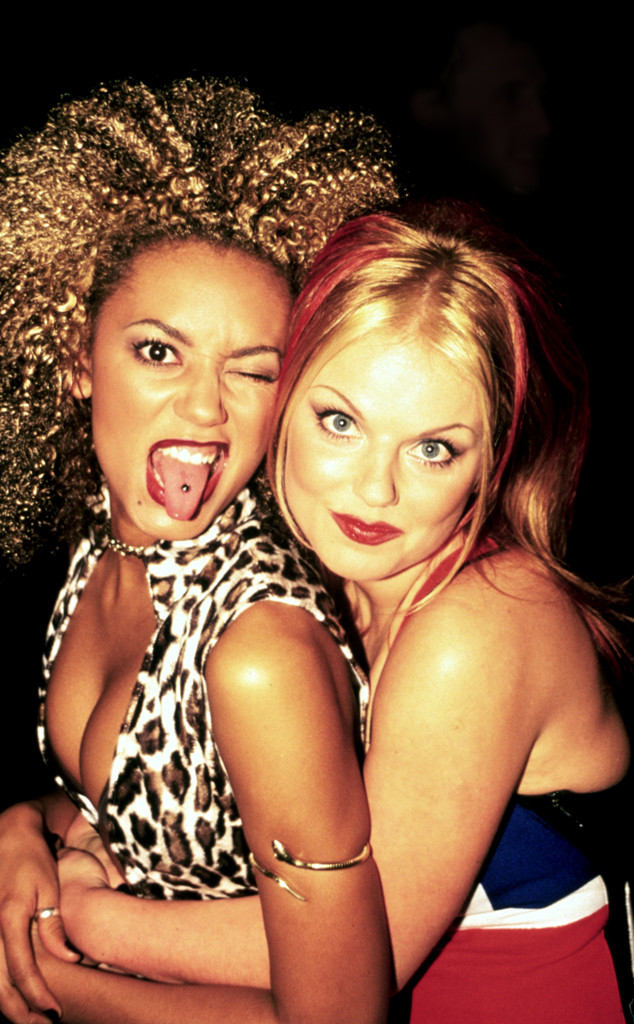 The upcoming Spice Girls reunion tour is going to be extremely awkward now (if it even happens at all) after Mel B made a shocking confession during a taping of Piers Morgan's ITV show, Life Stories.
During the show, Morgan asked Mel about the rumors she had slept with band mate Geri Halliwell, aka Ginger Spice. Mel B tried to play dumb at first by replying, "Yeah, we all slept in a bed together but not 'like that' all of us."
Then Morgan asked again, "Did you sleep with Geri 'like that'?"
And that's when Mel B nodded, smiled and said…
She's going to hate me for this because she's all posh in her country house and her husband. But it's a fact. It just happened and we just giggled at it and that was it. It was just that once. And hopefully when Geri gets asked that, which hopefully she will after this, she won't deny it. Because it was just a fun thing.
Morgan was shocked by this, and probably a little turned on. We're sure he went home that night and stroked himself to sleep.
And while this all seems relatively harmless, some people wonder if this could have an impact on their upcoming tour.
The tour is just two months' away they don't want anything jeopardizing it, but there were real fears this would upset Geri's husband and causes serious issues. Since marrying Christian, Geri has worked hard to shake off her old playgirl image and sort of reinvent herself as this perfect Stepford Wife. Mel immediately rang Geri to try to repair the damage.
If this upsets Geri's husband, then she needs a new husband. I mean, we all basically knew SOMETHING happened between Mel B and Geri years ago.
After all, Geri revealed in an interview back in 2010 that Mel B was the sexiest Spice Girls member…
"She's absolutely gorgeous, even more gorgeous in real life. She has great boobs… she's got an amazing bottom"
I bet she does, Geri. I bet she does. Someone needs to start on that Spice Girls fanfic.
---