MAKE IT STOP: Hours After Nipsey's Funeral Procession 4 People Shot, 1 Fatally in Watts!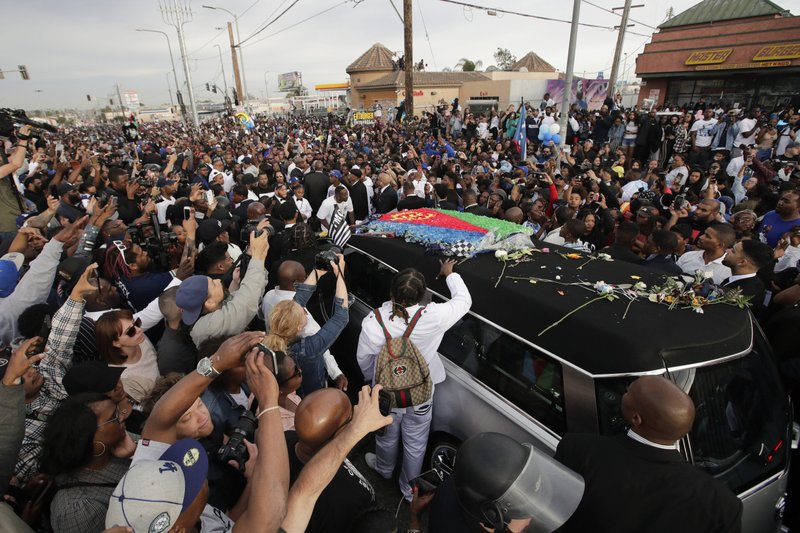 This is almost surreal; but unfortunately this is as real as it gets.
Literally within hours of Nipsey's body passing through Watts, four people were shot. Three men and one woman, one person who lost their life. After the shooting, the shooters drove off in a gray Hyundai. They are saying that the violence was not connected to the memorial, but that doesn't mean anything.
I thought that Nipsey's untimely death would at least put an end to the violence for a few weeks, but that was not the case. Nipsey was killed on March 31st. The week prior to Nipsey's death, 11 people were killed. That was more than twice last year's weekly average. All the victims were either black or Hispanic.
Even more shocking, since Nipsey's death 26 victims have been shot with 10 homicides.
This brings a little more light to what Nipsey was dealing with and what he was trying to accomplish. It's hard for people who live in low crime neighborhoods to imagine this amount of violence actually happens. This is not a movie. Even more difficult to understand is how someone like Nipsey, could reach the level of financial success that he did, and then go back into the literal war zone, and risk his life to try and make a change. He didn't just visit with bodyguards and hand out turkeys, he set up businesses, hired ex-felons and provided a legitimate way for people to thrive and survive in their own neighborhood.
Some would say that as his star rose, that putting himself back in this environment daily would make his death inevitable, while others would say it was admirable. If he managed to make the change that he was striving for, he would have effected and saved even more lives than he has already, including possibly his own. He was just taken too soon.
If you want to know how rare Nipsey was, he had far less money than many hip hop stars and athletes, which means that they could all be doing the same thing as Nip, but they see the risk as too high; Nipsey's death will either further the fear or encourage them to effect change.
Let's hope for the later.
---