Wendy Williams' Husband Kevin Hunter Breaks Silence, Releases Emotional Statement On Divorce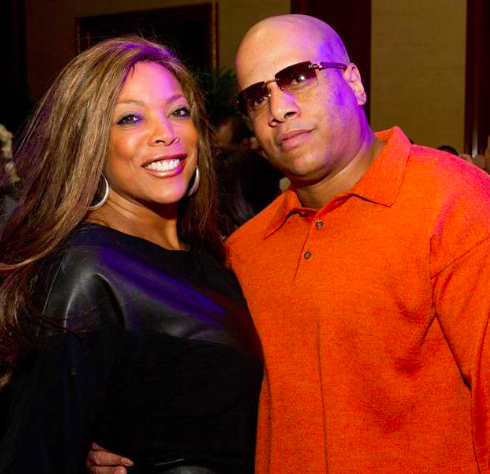 We told you last week that Wendy Williams filed for divorce and served Kevin Hunter the papers on the set of her show. She reportedly gift wrapped the papers to make it look like a present, which sounds like typical Wendy behavior.
As you all know, Hunter cheated on Williams and even reportedly got his mistress pregnant. Williams tried to hide the affair from the media, but it didn't work.
Now that it's all out there, Hunter has decided to release a statement on the divorce. In the statement, he apologizes for his mistakes and talks about trying to work on being a better person…
28 years ago I met an amazing woman: Wendy Williams. At the time, I didn't realize that she would not only become my wife, but would also change the face of entertainment and the world. I have dedicated most of our lives to the business empire that is Wendy Williams Hunter, a person that I truly love and respect unconditionally.

I am not proud of my recent actions and take full accountability and apologize to my wife, my family and her amazing fans. I am going through a time of self-reflection and am trying to right some wrongs.
Damn. Dude is trying to kiss some more ass. "Her amazing fans" you ain't fooling anybody, Kevin. The more we learn about this dude…the worse it gets. As we reported earlier today, a man by the name of Aveon came forward and claimed to be Kevin's boy toy. You can read more about that here.
Not good, folks. Wendy should have dropped him a long time ago. If he's truly out there "practically" raping dudes, that could hurt not only him, but Wendy's empire as well. I mean, he was an executive producer on her show. She can't be attached to that behavior.
STAY FAR AWAY FROM HIM, WENDY!
---