Actress Jenny Mollen Reveals She Dropped Her Son On His Head And Fractured His Skull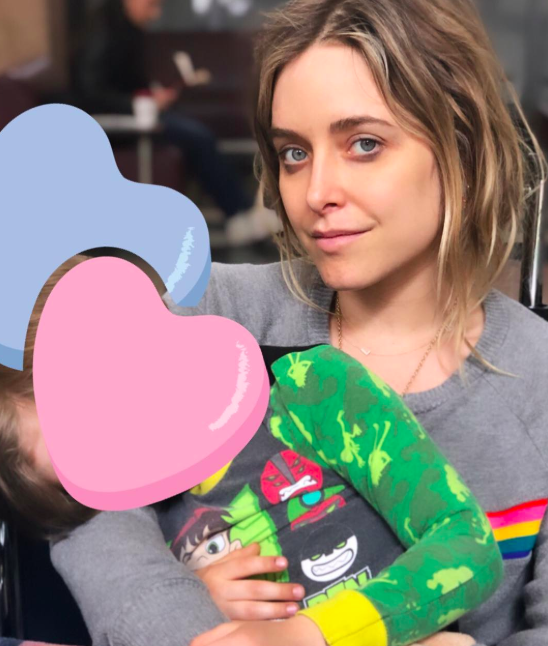 There are some mistakes you make that don't necessarily need to be shared with everyone online. For instance, I once burned my mouth twice, back-to-back, with an egg roll because I was too fat to wait a minute for it to cool down. I didn't need to share that with anyone, you know? It's embarrassing. I wouldn't blame you if you thought less of me now.
But before you judge me, maybe you should hear about the mistakes other people are making.
Actress Jenny Mollen, who is married to Jason Biggs, revealed she dropped her 5-year-old son on his head this past weekend and fractured his skull. He ended up in the ICU at a hospital in New York.
Mollen talked about the scary incident on her Instagram account, and it's clear she has managed to find humor in the situation…
On Saturday evening, I dropped my son on his head causing him to fracture his skull and landing him in the ICU. I am forever grateful to Lenox hill downtown and @nyphospital for their immediate response and aid. Thank you to all of the nurses, neurologists, pediatricians, residents, cafeteria staff and brave women that keep the visitor's bathrooms clean.

Not sure how this post turned into an Oscars acceptance speech… But @biggsjason Thank god for you! Thank god, thank god, thank god.
She also said that her baby boy is now resting at home and eating lots of chocolate dipped ice cream cones. The good news is that her followers were very supportive and shared stories of how they were dropped on their heads as kids.
Mollen and Biggs have another kid. He's only two-years-old. Maybe they should invest in a helmet.
---