Denise Richards Reveals She Encouraged Her Husband To Get A 'Happy Ending' Massage on The Real Housewives of Beverly Hills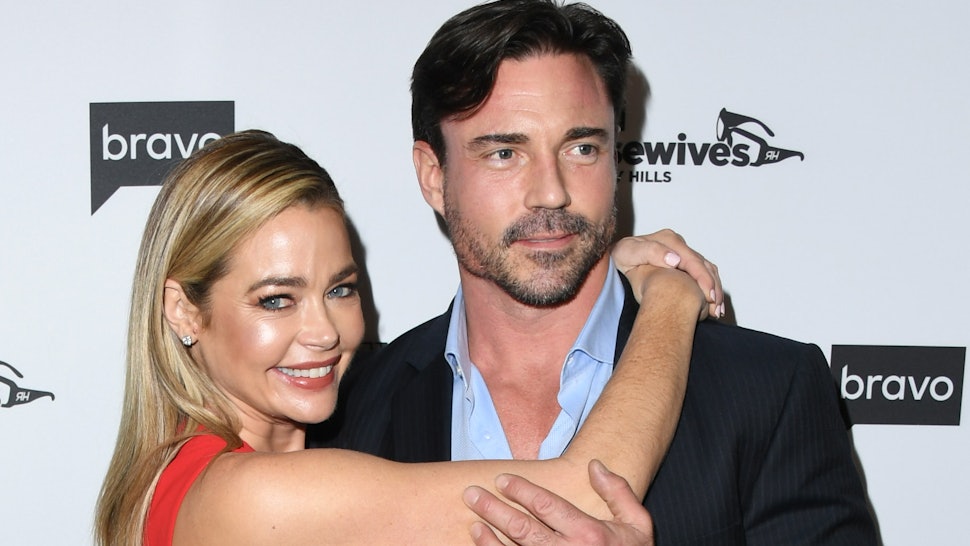 We all knew Denise Richards was a little bit of a freak. Not only was she married to the ultimate freak, Charlie Sheen, but she also provided us with one of the more erotic scenes in movie history. We're of course talking about that steamy threesome in Wild Things.
Richards, who is now 48-years-old, is one of the newest cast members of The Real Housewives of Beverly Hills. And since being on the show, she's provided lots of entertainment.
During the most recent episode on May 7, Richards was getting a massage with the rest of the cast when she started talking about happy endings.
"I'm nervous about this story…Am I going to get arrested?" she asked. She told the cameras that she herself has had a happy ending massage and even encouraged her husband Aaron to get one.
"I was surprised that he had never had one, which might say what kind of men I've dated and married," she continued. She said the conversation started when one of Aaron's friends visited them, got a massage and bragged about the happy ending he received.
When I said that about the happy ending, I heard f—king crickets and I was like, 'Holy f—k. I don't know these women that well and I feel that they're probably judging me right now. It was funny, but I didn't think it was going to turn into such a conversation. I just, you know, mention it like, whatever.
How nice of Richards wanting her man to experience a happy ending.
She's a rare wife though. Don't go trying that sh*t with your spouse, 'cause they probably won't be as supportive. I can imagine it going something like this…
"Oh, okay…you want a happy ending? I'll tell you what, DEAR. You can have a happy ending once I get my happy ending. You said we'd be homeowners by now, where is the house? Huh? You said you'd wash my car two months ago, I can't see out the damn window anymore. I'M DRIVING BLIND! But maybe that's what you want. You want me to crash and die so you can get all the happy endings you want. Is that it? My momma always told me you were a loser."
---