Jada Pinkett Smith Says She Was Addicted To Porn Before Marrying Will Smith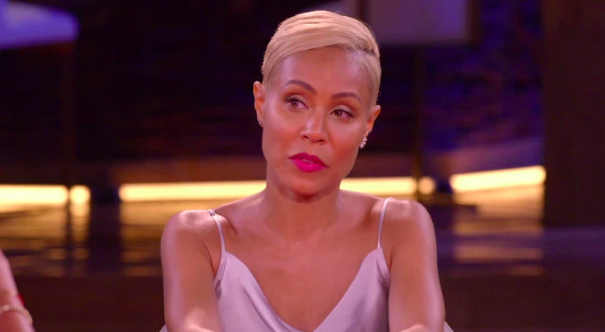 You hear all the time about guys being addicted to porn. It's probably more uncommon for a dude NOT to have a porn addiction.
But for women? Well, you don't hear it as often. Most women seem to have either a healthy relationship with porn or no relationship at all.
Not Jada Pinkett Smith though. In a new episode of Red Table Talk, Jada discussed porn with her daughter Willow and her mother Adrienne Banfield Norris.
After Willow said she's down with porn "if it's artsy" Jada kinda sighed and started talking about how she had a slight addiction to porn back in the '90s.
Oh, Jesus. If I was still on my porn game, I'd be able to show you some good porn, 'cause back in the day, I had a little porn addiction. I wasn't in a relationship when I had a porn addiction, believe it or not.

I had an unhealthy relationship to porn at one point in my life when I was trying to practice abstinence.
I think Willow lucked out in this scenario. No one wants porn suggestions from their mom…what da hell? My mom can send me recipes, money, hugs, baked goods, but she can't send me porn. That's a big ol' NOPE from me.
Jada's mother pointed out that back in her day, when everything was more restricted, porn was kinda "freeing" in a sense. But these days, it's all over the place.
As Willow pointed out, "I have two brothers … I've done [seen] some stuff!"
---