Jenelle Evans Is Feeling Exhausted While Battling For Her Kids In Court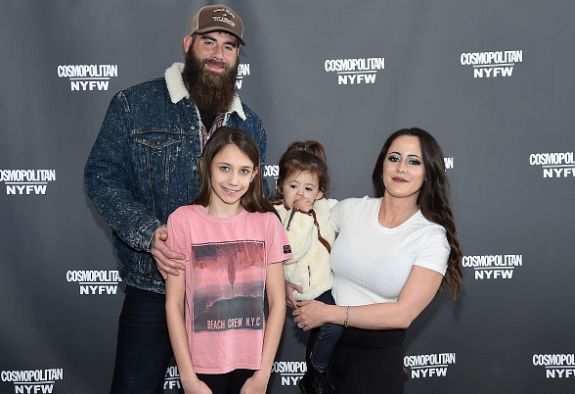 Teen Mom 2's Jenelle Evans continues to stand by her husband David Eason even as she struggles to keep custody of her children, thanks to David's violent behavior. You all know the story by now. David shot and killed Jenelle's French bulldog, the police were called, the kids were removed from the house and Jenelle was fired by MTV.
Now, as the dust begins to settle publicly, Jenelle continues to battle privately in court.
She and David appeared in a North Carolina courthouse on Wednesday afternoon for yet another hearing involving custody of her kids. Jenelle and David have one child together, Ensley, and Jenelle has two other children, Jace and Kaiser.
A source told E! News that the case is being adjourned until Friday…
They left court today with everything status quo from where they started today. She is hoping to get her kids back in time for the summer. Her lawyers are being very strict about allowing her to talk about anything.

[This] has been extremely draining on [Jenelle]. This was never expected. She is exhausted. Once this is all said and done, Jenelle and David will start to see a marriage counselor.

Really? She didn't expect this? This is going to be her life until she leaves David. He's a bad dude, and it's a shame that she still doesn't see that. At this point, he probably feels like he can do anything and she won't leave. Hell, he shot her freaking dog and all she did was threaten him with marriage counseling.
Sad stuff.
---