'The Voice' Fans Shocked After Adam Levine Announces He Is Leaving The Show!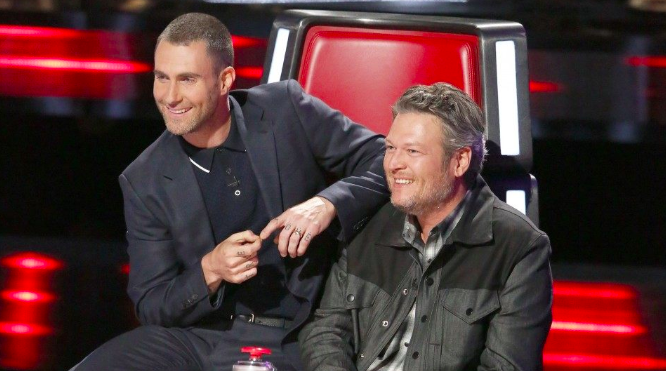 'The Voice' often has a rotating chair or two when it comes to judges. They'll often bring in a new face to keep things fresh, but for several years now, two judges remained constant: Blake Shelton and Adam Levine.
Their bromance/rivalry is something fans of the show looked forward to every season, even if Blake ended up winning nearly every season.
But now it looks like Adam has thrown in the towel. When the 17th season was announced, Adam's name was penciled in, but then he had a change of heart. Carson Daly was the first to make the shocking announcement on the Today show.
He made it clear that it was Adam's decision to leave and said he "will always be a cherished member of The Voice family, and of course we wish him nothing but the best."
Adam has since posted on Instagram to announce his exit. In the lengthy post, Adam revealed it was just time to move on. There is no behind-the-scenes drama. He loves everyone, especially that cowboy Blake Shelton…
And, BLAKE F**KIN' SHELTON. I couldn't hide my love for you if I tried. Seriously. I tried. Can't do it. Our friendship is and always will be one for the books. Whatever this whole surreal experience was, Im just happy I got to experience it with you. You're my brother for life.
By the way, this was Blake's response…
Having a hard time wrapping my head around @adamlevine not being at @NBCTheVoice anymore. After 16 seasons that changed both of ours lives. I only found out about this yesterday and it hasn't set in on me yet. Gonna miss working with that idiot.

— Blake Shelton (@blakeshelton) May 24, 2019
---