Beyonce's Annoyed Reaction To Woman Talking To Jay-Z At NBA Finals Has The Internet Going Crazy (VIDEO)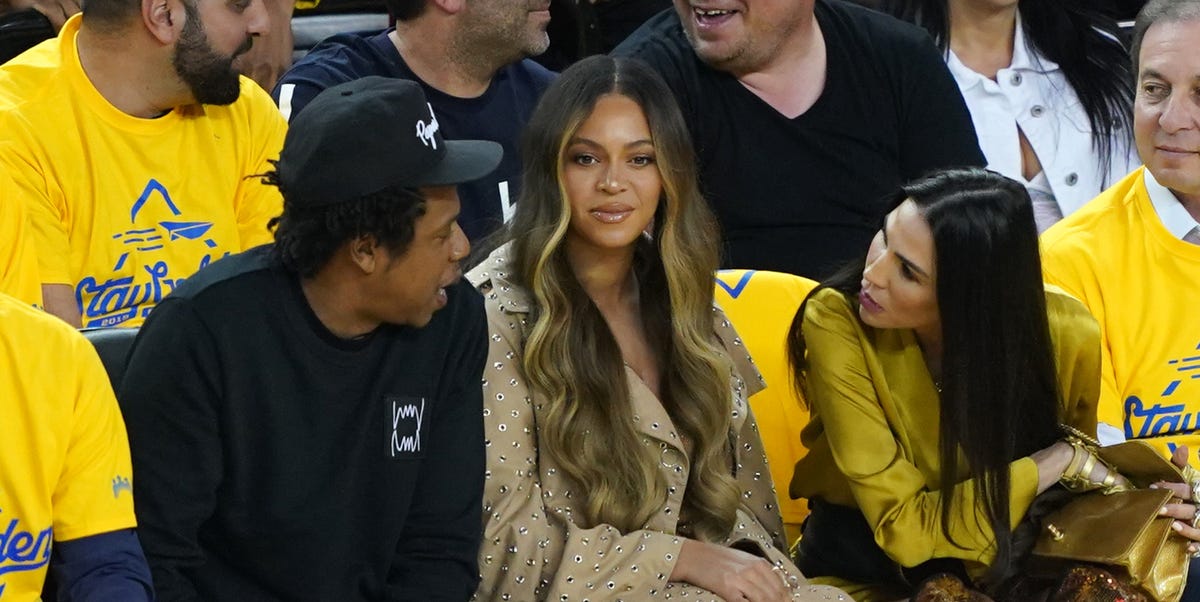 If you weren't aware, Beyonce has some of the most passionate fans in the world. The Beyhive will come out and swarm your a** and make you regret whatever it is you did (or said) to their Queen. Sometimes you don't even have to do anything at all. They'll just suspect that you did something.
Just ask Nicole Curran, the wife of Golden State Warriors' owner, Joe Lacob. She was sitting next to Beyonce and Jay-Z at game three of the NBA finals.
And during the game, she started a conversation with Jay-Z. You can see in the video how she's leaning over Beyonce to talk to Jay. And for some reason, Beyonce looks super annoyed.
Jay-Z and Beyoncé are courtside for Game 3 😎 pic.twitter.com/6mmJuN8Odn

— ESPN (@espn) June 6, 2019
Ouch. What the hell, right? It's not like this woman was flirting with him. After all, her husband was sitting on the other side of her, and he has even more money than Jay, although, he's undeniably got a lot less swag.
It's not clear if Beyonce was actually annoyed with Nicole. I mean, it certainly looks like it. It's not like we just have one photo where she looks annoyed. We all know photos can lie. This is 13 seconds of video though!
LOOK AT THIS PUSH! COME ON! SHE PUSHED HER! LOOOOL!
this video of beyoncé pushing a lady is so funny to me… idk why 😭💀 pic.twitter.com/8rUianbDJS

— WAS TURNTM*NAJ [s*sp*nded] (@tvrntxtingz) June 6, 2019
She out here throwing elbows.
---