Joe Jonas Says His Wife Sophie Turner Played An Important Role In Helping Him Mend Relationship With Brothers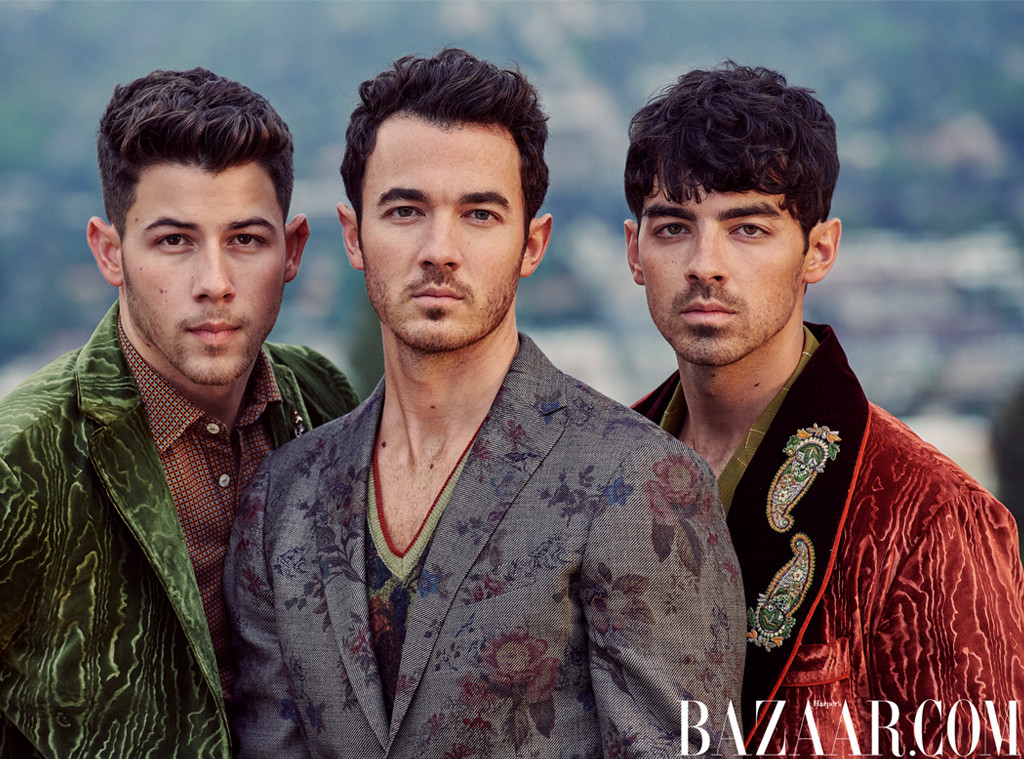 You look at the Jonas Brothers now, and you think, "Wow. They seem so close after all these years!" But that wasn't always the case. In fact, things between Nick, Kevin and Joe became pretty nasty at one point.
In an interview with Harper's Bazaar, Joe Jonas opened up about the band's falling-out several years ago. In 2013, they started arguing about every little thing, and even started going behind each other's backs, which forced them to cut everyone out.
At some point [the band] got so dysfunctional that we didn't even let in outside writers. We didn't have a producer. We didn't have a table. We were like, 'We're good with this.' Not to speak of memes, but it was like that dog and the burning house: 'This is fun.'
They thought everyone else was the problem, but they soon discovered it was them. They broke up in October 2013, and Joe was completely over it, "I was like, 'F–k this. And f–k you guys, I'm going to go figure out what's next for me and this will never happen again.'"
And so he went to do his own thing. He started his own band, DNCE, and found success just like his brother Nick. But still, he felt this lingering sense of pain. The wounds were still fresh years later, to the point where he couldn't even play an old Jonas Brothers song for fun.
Then in 2016, he started dating Sophie Turner, and seeing how close she was with her brothers made him realize he needed to repair his relationship with Nick and Kevin.
It encouraged me to see she had such a great relationship with her brothers. "That was really a big thing for me to be able to look at, and say, 'I gotta get my s–t together.'
They started talking again, and then eventually started to plan a comeback. As you all know, the comeback is complete now. They have released two songs this past year, a documentary feature, and they'll be going on tour later this year after releasing a new album.
And according to the bros, their relationship has never been stronger.
We'll see if they still feel the same after going on tour again. A long tour can make or break you.
---