Chris Brown Goes Off On Victor Cruz's Instagram, And Acts Like The Crazy Ex He Is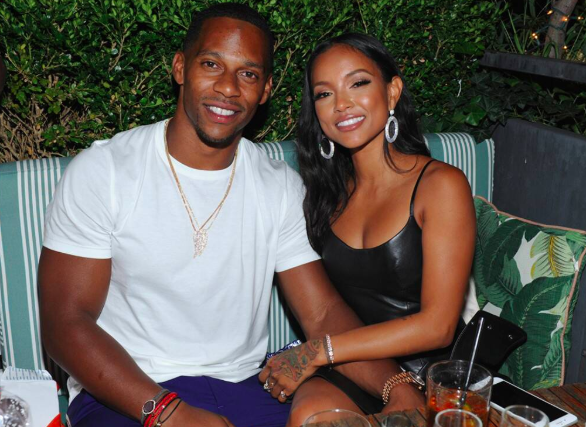 Chris Brown might be one hell of a dancer. He might be a really good singer, and hell, he's even an okay actor. But he's not exactly the dude you'd want dating your daughter. When it comes to romantic relationships, Brown has a lot to learn.
He clearly has trouble letting go. As most of you know, his ex-girlfriend Karrueche Tran has been dating NFL player Victor Cruz for a good while now. And they appear to be in love.
Currently, they're living their best life in Italy, and instead of being happy for Tran, Brown seems a bit jealous. After Cruz posted a shot of himself with Tran, Brown jumped in the comments and trolled his style…
No shade boo, BUT PLEASE STYLE HIM. He look like he shopping of the manikin and trying to bargain with the sales manager. Retired wrestler spanks. IM F—KING AROUND….good bless. No shade. Just minor.
Obviously, the comments have since been deleted, but the internet got them receipts before they were deleted. Later in the day, Brown posted a cryptic message on his Instagram, "A person that really care about you gone show it…and even on bad terms," which sounds exactly like something a stalker would say.
For what it's worth, he also posted a message on his Instagram Story claiming he was hacked…
And if you believe that, well, good bless to you. Good bless indeed.
---