Bella Thorne Claps Back At Whoopi Goldberg Following Nude Photo Scandal
After writing that headline, I thought, "This kinda sounds like Whoopi Goldberg had nude photos leaked," and I thought about changing it, but then I thought how hilarious that would be and decided to leave it.
Anyway, if you were coming here in hopes of seeing Whoopi naked, you're going to be disappointed…for the rest of your life.
If you haven't heard the news, Bella Thorne was apparently threatened by a hacker a few days ago. The hacker threatened to leak nude photos of her, so she decided to just release them herself, which is the ultimate power move.
Some people praised her for being so brave, but others thought she was asking for trouble. The ladies of The View talked about the scandal earlier this week, and Whoopi basically put the blame on Thorne.
If you're famous, I don't care how old you are. You don't take nude pictures of yourself. When they are hacking you, they are hacking all of your stuff. So whether it's one picture or a million pictures, once you take that picture, it goes into the cloud and it's available to any hacker who wants it and if you don't know that in 2019, that is an issue. I'm sorry. Your age does not—you don't get to do that. You don't get to do it.
I love it when old people say "the cloud" as if they have any idea what that means. Anyway, it's not difficult to see Whoopi's side here. She's basically saying you have to be smarter as a celebrity because there are people out there watching your every move. It's not bad advice.
However, it's also pretty disgusting that we live in a world where girls must protect themselves at all times. It's like, "Don't walk alone at night, don't wear that dress to the interview, don't be nice to a guy you have no interest in cause he might get the wrong impression, etc."
IT'S LIKE, NO…HOW ABOUT DUDES JUST STOP BEING GROSS?
Bella had the same thought. She fired back at Whoopi in a series of Instagram Stories…
Dear Whoopi, I have loved you for so long but honestly I'm so displeased and saddened by your response to my leak. Blaming girls for taking the photo in the first place? Is sick and honestly disgusting. I'm offended for anyone out there who has ever taken a sexy photo. I am offended for Jennifer Lawrence who feels publicly raped. I am offended for every person who has committed suicide for someone leaking their nudes. Ur view on this matter is honestly awful and I hope u change ur mindset as u are a show talking to young girls.
She also claims she was scheduled to make an appearance on The View, but now she is having second thoughts because she doesn't "feel like being beaten down by a bunch of older women."
So far, Whoopi has not responded.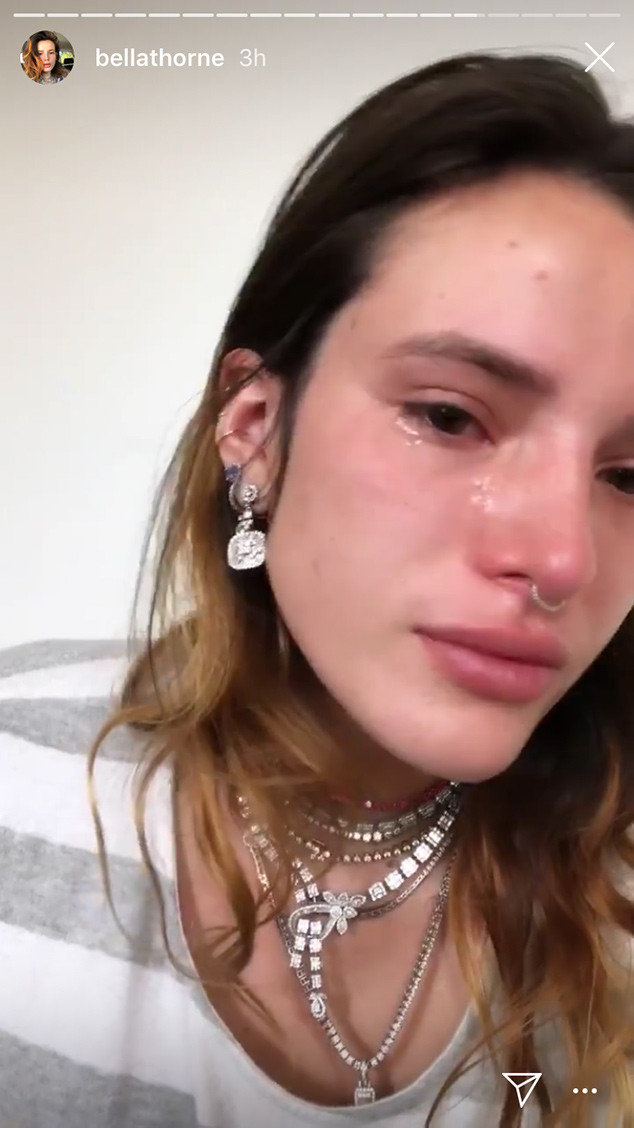 ---