What Did Kylie Jenner Say To Jordyn Woods Right After Cheating Scandal? We Got The Convo Inside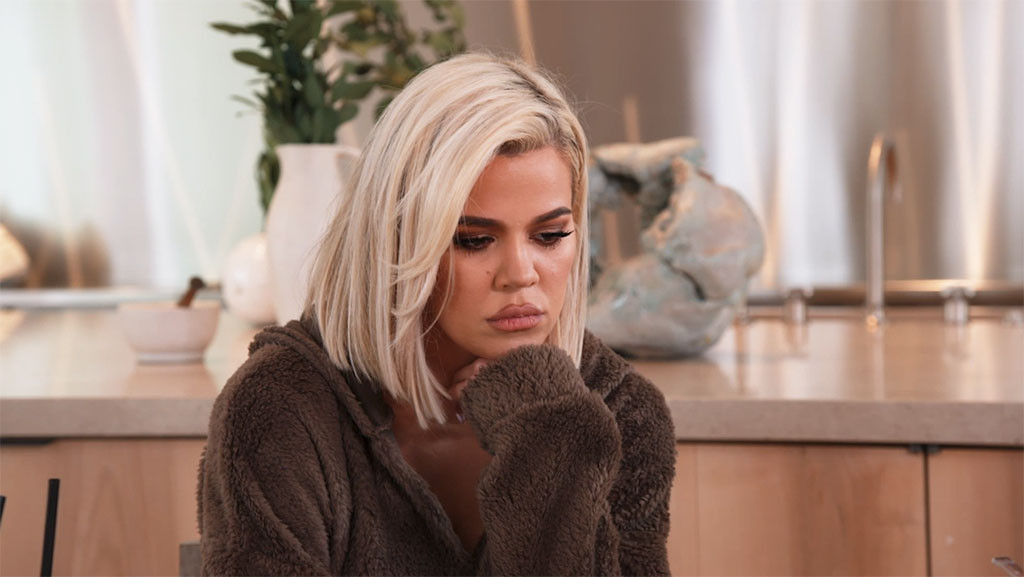 You know, the Kardashian family is one smart family. Obviously, we're not suggesting you should ask them for help with your homework, but if you need advice on how to be successful in Hollywood, they know their sh*t.
Allow me to explain. The Tristan Thompson/Jordyn Woods cheating scandal happened way back in February. The Kardashians had a solid month of headlines when it went down, and now nearly five months later, they're returning to the headlines with the same damn story thanks to their reality show.
You see, that's the beauty of their show. They film while sh*t is hitting the fan, and then it airs months later, and we're all like, "Well, yeah this is old news, but we have to see how they first reacted!" So, basically the Kardashians are getting double the pleasure, double the fun, and for Khloe, double the heartbreak.
In the upcoming episode of Keeping Up with the Kardashians, Khloe, Kim and Kylie react to the Jordyn Woods/Tristan Thompson cheating scandal.
Khloe kicks it off by saying, "Never in a million years. Tristan, we've all known what he's capable of. Look what he did when I was 9 months pregnant. But I knew who he was. I never in a million years thought that's who she was."
Kim claims no one in the family believed the rumors at first because they didn't think Woods had it in her.
Kylie recalls how she talked to her shortly after the news broke…
I called her and she didn't really say anything. She was just like, you know crying the whole time. And I was just telling her, 'I'm like scared of you now. Like, you're capable of waking up the next morning with a smile on your face.'

I pretty much told her exactly what we've been talking about. Like, 'You weren't thinking about True, not Khloe, not me. But you weren't thinking about yourself like, look what you did.'
Damn. That last line is threatening, huh? Like Kylie was basically telling her, "You had it made with my family. Now let's see how far you fall"
HOPE THAT SMOOCH WAS WORTH IT, JORDYN!
---