One Direction's Louis Tomlinson Is Not Happy About Animated Sex Scene With Harry Styles On HBO's 'Euphoria'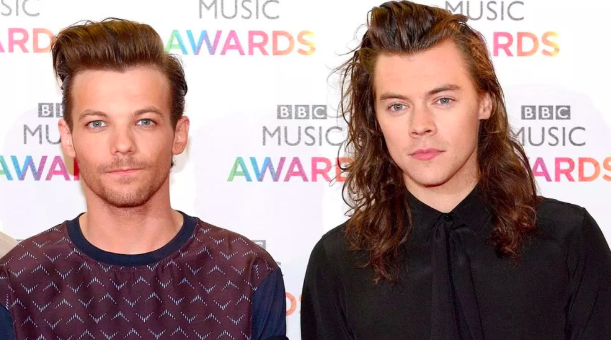 HBO's new show 'Euphoria' with the great Zendaya has been getting a lot of attention online for its uncensored depiction of teens' experiences with sex and drugs.
In the show's third episode, there was a scene that featured animated versions of Harry Styles and Louis Tomlinson.
In the episode, fan-fiction writer Kat Hernandez (played by Barbie Ferreira) writes a story about 'Larry Stylinson,' the celebrity-esque nickname for her fictional same-sex couple, Louis and Harry. At this point, the show changes into an animated scene of the two fictional characters. There's a moment where Harry comforts Louis before his concert, because he's nervous-sweating, by performing oral sex on him.
Oh snap, right? I mean, those Harry/Louis rumors have been on the internet for years. People want to believe they had a little Spice Girls thing going on.
And while Harry has never seemed to mind the attention, you can tell the rumors make Louis uncomfortable…probably because he's not as comfortable with his sexuality as Harry is.
After the episode aired, a fan on Twitter wondered if HBO contacted Harry and/or Louis to get their approval, Louis responded by saying, "I can categorically say that I was not contacted nor did I approve it."
I can categorically say that I was not contacted nor did I approve it.

— Louis Tomlinson (@Louis_Tomlinson) July 1, 2019
He mad, folks. On one hand, you'd think they would ask for permission, but on the other hand…IT WAS JUST SOME ANIMATIONS, MAN! Have a laugh about it. It's not that serious.
This is not even the most controversial thing this show has done. All three episodes have featured full-frontal nudity, including a scene in a locker room which showed dozens of penises. It's breaking new ground, that's for sure.
So many shows and films have no problem showing some boobies, but when it comes to dick? They ain't down with that. It's nice to see a show that doesn't give a f**k.
---