There's A New 15-Year-Old Tennis Star, And She Just Beat Venus Williams In The First Round At Wimbledon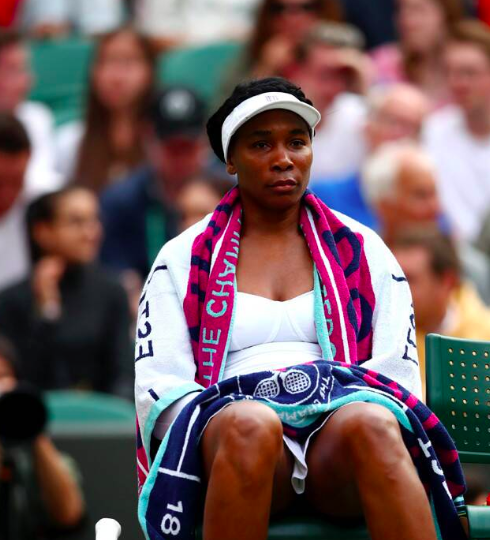 Venus and Serena Williams have dominated the tennis world for what feels like decades. They entered the professional world when they were teenagers and quickly became superstars…legends even.
But now their best days might be behind them as a new star is climbing the ranks.
15-year-old Cori "Coco" Gauff took on the five-time Wimbledon champion in the first round of the tournament this year, and much to everyone's surprise, she beat her.
After the game, Venus was noticeably upset. She's a fierce competitor, so obviously losing to a 15-year-old is going to be a tough pill to swallow. While talking to the press after the match, Venus was asked if it was any "consolation" to be beaten by a girl who has the potential to follow in her footsteps.
"I never thought of that," Venus said. She added, "Yeah she played so well… I actually didn't play well, so it was a contrast of both sides."
Meanwhile, Coco had a very different vibe in her post-game interviews. The ecstatic teen told reporters that she wouldn't be where she's at today without Venus and Serena.
I wouldn't be here if it wasn't for her. And I was just telling her that she's so inspiring. Like, I always wanted to tell her that. And even though I met her before, I guess now I have the guts to.
Here's to hoping Coco has even more success at Wimbledon!
---