'Teen Mom' Amber Portwood Arrested For Domestic Violence, Allegedly Hit Andrew While He Was Holding Their Baby!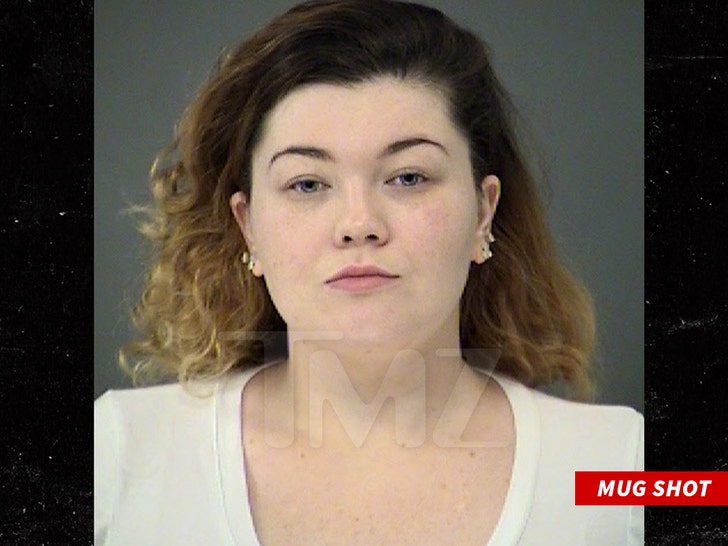 Damn. If you're not following the lives of MTV's 'Teen Moms' because you feel like their stories are boring now, you are missing out. We all know about Jenelle's drama on Teen Mom 2, but Teen Mom OG has its own wild card as well.
Amber Portwood appeared to be turning a corner the past year or two. She found a nice guy in Andrew Glennon, had a baby with him, went to therapy…it all seemed to be good. Of course, she still struggled with her mental illness (bipolar disorder) but it looked like she had a handle on it.
Apparently, that's not the case because early Friday morning, the cops were called to her house after Andrew told someone he feared for his and his child's lives.
Indianapolis Metropolitan Police Department tells TMZ, Amber's boyfriend, Andrew Glennon, claimed she assaulted him while he was holding their 1-year-old son. The incident occurred at around 3:00 AM Friday after the couple got in a heated argument. 
No word on if alcohol might have played a part in this, since it was the night/morning after 4th of July.
Police have reportedly contacted Child Protective Services. We don't know if Amber has been bailed out yet. As some of you may remember, Amber actually went to prison back in 2012 for 17 months for violating her probation in a drug possession case.
Another interesting twist to all this? Amber's ex, Gary Shirley, just became a police officer in Indianapolis. He was also abused by Amber during the early days of Teen Mom, so it would be incredible if he was one of the officers who were called to the scene, but admittedly that's a long shot.
---