Teen Mom's Amber Portwood Is About To Lose Custody Of Her Son After Threatening Baby Daddy With Machete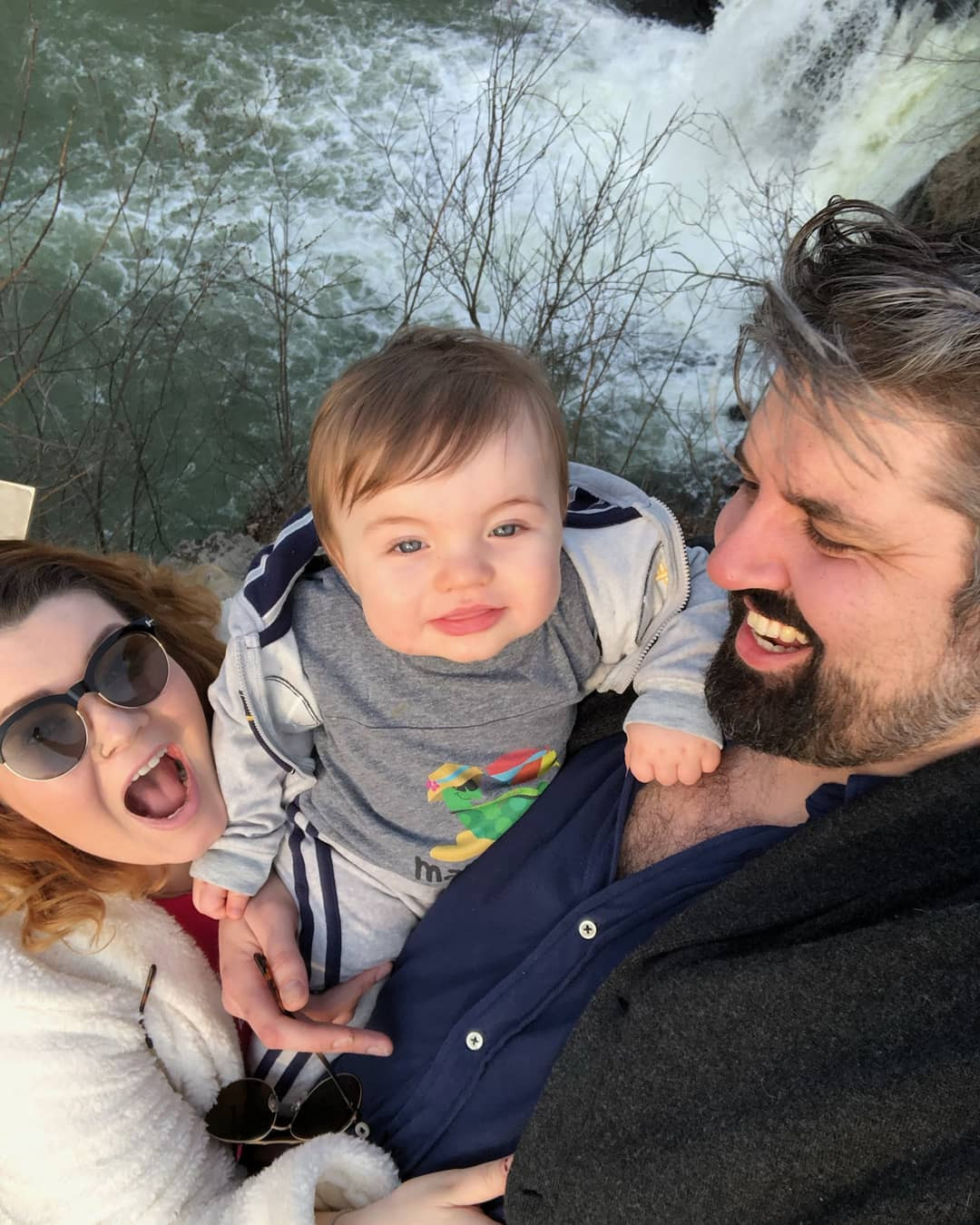 The more we hear about this story, the more frightening it gets. We told you late last week that Teen Mom star Amber Portwood was arrested early Friday morning (July 5th) after assaulting her boyfriend/father of her child, Andrew Glennon. It was a bit of a shocking report because Amber had appeared to turn a corner with therapy and medication.
We didn't know many details when the report first came out. All we knew was that Amber allegedly hit Andrew while he was holding their 1-year-old son.
Well, The Ashley has got their hands on the court documents, and the details are pretty wild. According to the documents, the argument started because Amber was mad that the roads were blocked for 4th of July. She wanted their baby to see fireworks, but they couldn't get there because of the blocked roads.
She blamed Andrew for this and started bashing him, claiming he was a poor excuse for a father. He decided to drop her off at the house to let her cool down a bit. When he returned with the baby, she yelled at him some more and threw a shoe at him, which would have hit the baby had he not turned around. The shoe hit his neck and apparently left a visible bruise.
Following the assault, Andrew reportedly left again with the baby. They got some food, and then returned once more. This is when Amber threatened to kill herself. She reportedly swallowed a bunch of pills, only to throw them back up when Andrew said he was calling for help.
BUT WAIT, THERE'S MORE! After the suicide attempt, Amber reportedly grabbed her machete…
Mr. Glennon stated Ms. Portwood picked up a machete towards him and [the baby]. Mr. Glennon stated he locked himself and [the baby] into the office. Mr. Glennon stated she hit the door with the machete and kicked the door and broke the handle. Mr. Glennon stated that is when he called for help.

In fairness to Amber, she only admitted to throwing a shoe at him. She did not admit to the machete business, but it seems like a weird thing to make up. We do know Amber can't own a gun because she's a convicted felon, so she decided a machete was the next best thing for protection.
Understandably, this situation has scared the sh*t out of Andrew. He has filed for an emergency hearing to get sole custody of their baby. No word on if/when the hearing will take place, but we'll keep you posted.
In the meantime, prosecutors have charged Amber with 3 felony charges, including domestic battery, criminal recklessness with a deadly weapon and domestic battery in the presence of a child.
---