R. Kelly Arrested In Chicago On Federal Sex Crime Charges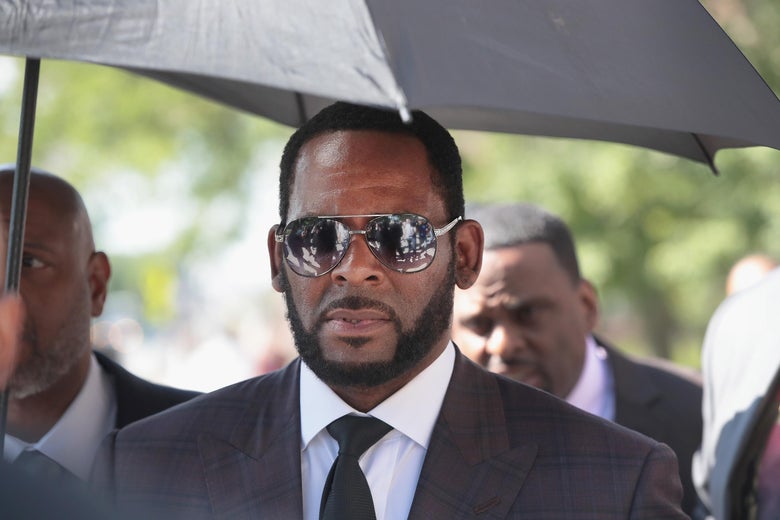 R. Kelly was surprised on Thursday night when NYPD and Homeland Security Agents tracked him down at his home in Chicago and arrested him on a 13-count indictment.
According to the report, the agents watched him take his dog outside for a walk and then arrested him shortly after, so at least his dog was able to empty his bladder.
Sources tell E! News…
[Kelly] was indicted in Brooklyn Federal Court on 5 counts and 13 counts in the Northern District of Illinois. [Kelly] is expected to go before a judge this morning in Chicago at which time all charges against him, including those in New York, will be unsealed.
As the morning continues, we are slowly learning more information about the charges. TMZ is reporting that the 5-count federal indictment includes racketeering and allegations of forced labor.
According to the indictment … Kelly and others engaged in a scheme to coerce minors to participate in sexually explicit acts on camera. The feds say the purpose of the scheme was to 'promote R. Kelly's music and the R. Kelly brand and to recruit women and girls to engage in illegal sexual activity with Kelly.'

In the docs, federal prosecutors say 'Kelly and his crew traveled throughout the United States and abroad to recruit these women and girls.'

He also reportedly made threats of force against the girls to keep them in check.
Safe to say, R. Kelly is in a lot of trouble, and he probably won't be able to wiggle his way out of this predicament.
---