Taylor Swift And Katy Perry Made Amends Over Homemade Cookies At T-Swift's House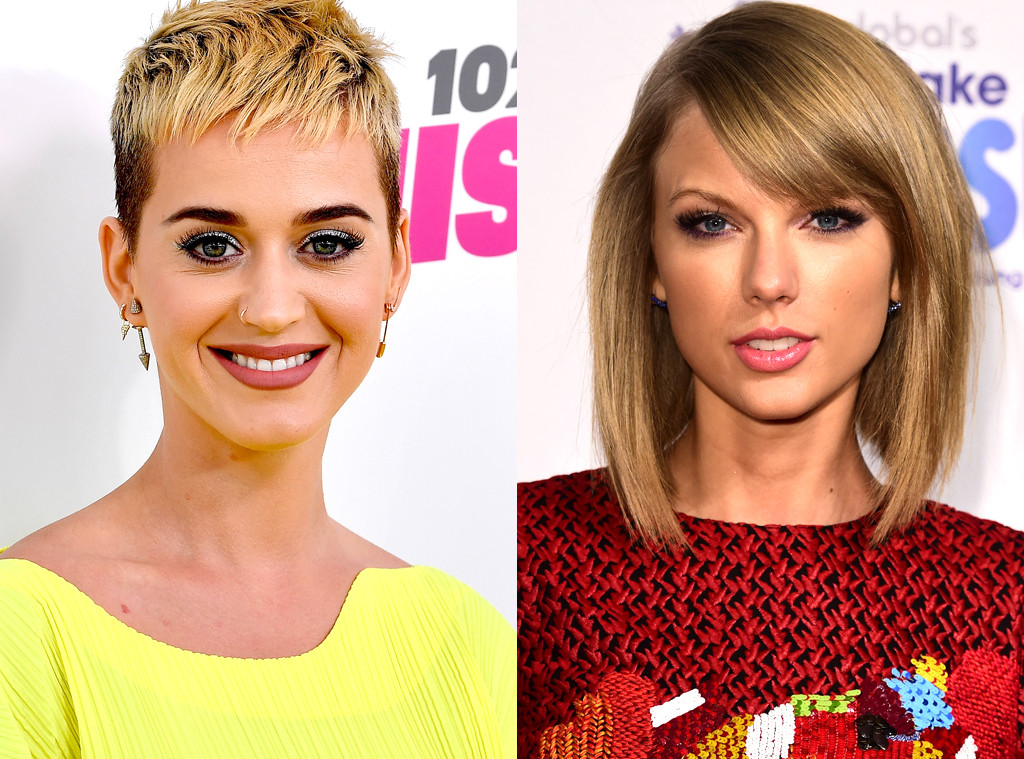 Katy Perry and Taylor Swift were basically enemies for years. They even wrote ~nasty~ songs about each other. It all started when three of Swift's dancers left her tour to join Perry's tour. Swift took this personally and refused to speak to Perry. It all went to sh*t from there.
But after years of shade, it looks like the sun is finally starting to shine down on them. During an interview with KIIS 1065's The Kyle & Jackie O Show, Perry talked about how she and Swift made up.
She admitted it was a process and it didn't happen overnight. It all started when Perry decided to be the bigger woman. At the beginning of Swift's Reputation tour, Perry sent the 29-year-old singer a literal olive branch and a note apologizing for her "part in it."
After that, some time passed and after seeing Swift at a few Oscar parties, she decided to take the next step. She walked up to Swift and started a conversation…
And I just went up to her and I was like, 'Hey, you know, it's been a long time, and I think we've grown up a little bit. And I just wanted to say I'm sorry, and that I'm really here for you, and that I love you and, you know, I hope that we can be friends in the future'
They started talking a little after that and began trusting each other more and more. Eventually, all this led to a cookie date at Swift's home…
She invited me over to her house, and she made me some cookies. And she actually makes those cookies, and they're actually so delicious. And I brought them home. I said, 'The only way I'm coming to your house is if I can hold your new cat.'
That's a risky move by Perry…trusting Swift's homemade cookies. She could have easily poisoned those things. No one would have known. I have no doubt Swift has killed people.
By the way, things are still good between the two stars. Just recently, Perry made an appearance in Swift's music video for You Need to Calm Down.
---