Internet Trolls Hate On Ayesha Curry's Viral Dance, And Now Stephen Curry Is Playing Defense (VIDEO)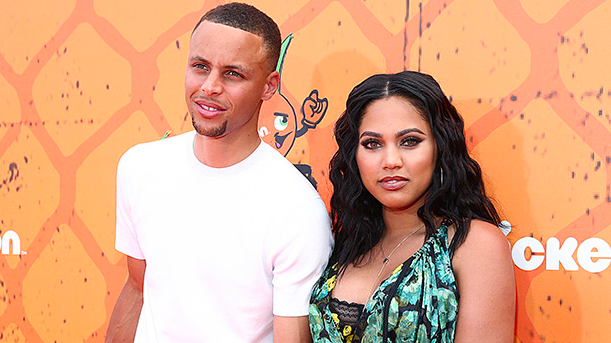 For some reason, the internet (at least part of it) loves to hate on Ayesha Curry. Maybe they're jealous? Bored? Maybe they have a miserable life, who knows.
But this week, they jumped on the opportunity to throw some hate her way after she playfully performed the "Milly Rock" dance to celebrate the opening of her International Smoke restaurant.
The video was originally shared by New York radio station HOT97.
Aye! Did #AyeshaCurry kill her Milly Rock? 👀💃🏽 pic.twitter.com/48kQTIbKAO

— HOT 97 (@HOT97) July 17, 2019
The haters were quick to reply to the video, dropping comments like…
"Steph did this chick a favor when he married her."
"Why!!! Can't this woman just be happy, thankful and great full she has her husband who loves her so much, he always has her back …her beautiful children why isn't that enough! She constantly is looking for attention on social media and acceptance from the public."
"That sh*t was as dry as her casseroles"
There were also a lot of gifs like this…
July 17, 2019
It's crazy the amount of hate she has received for being happy and doing a little dance. Most of the hate is coming from women, which I guess makes sense. They're probably the type thinking, "WHY NOT ME, STEPH? WHY HER?"
Anyway, like a good husband, Steph went on his Instagram Stories to defend his wife.
Slow news day today, I see, huh? Just make sure ya'll send me the video of you dancing at your own restaurant opening. We're gonna keep Milly Rocking till that happens.
---