Was Amber Portwood's Machete Freakout Due To Andrew Glennon Possibly Cheating? Details Inside!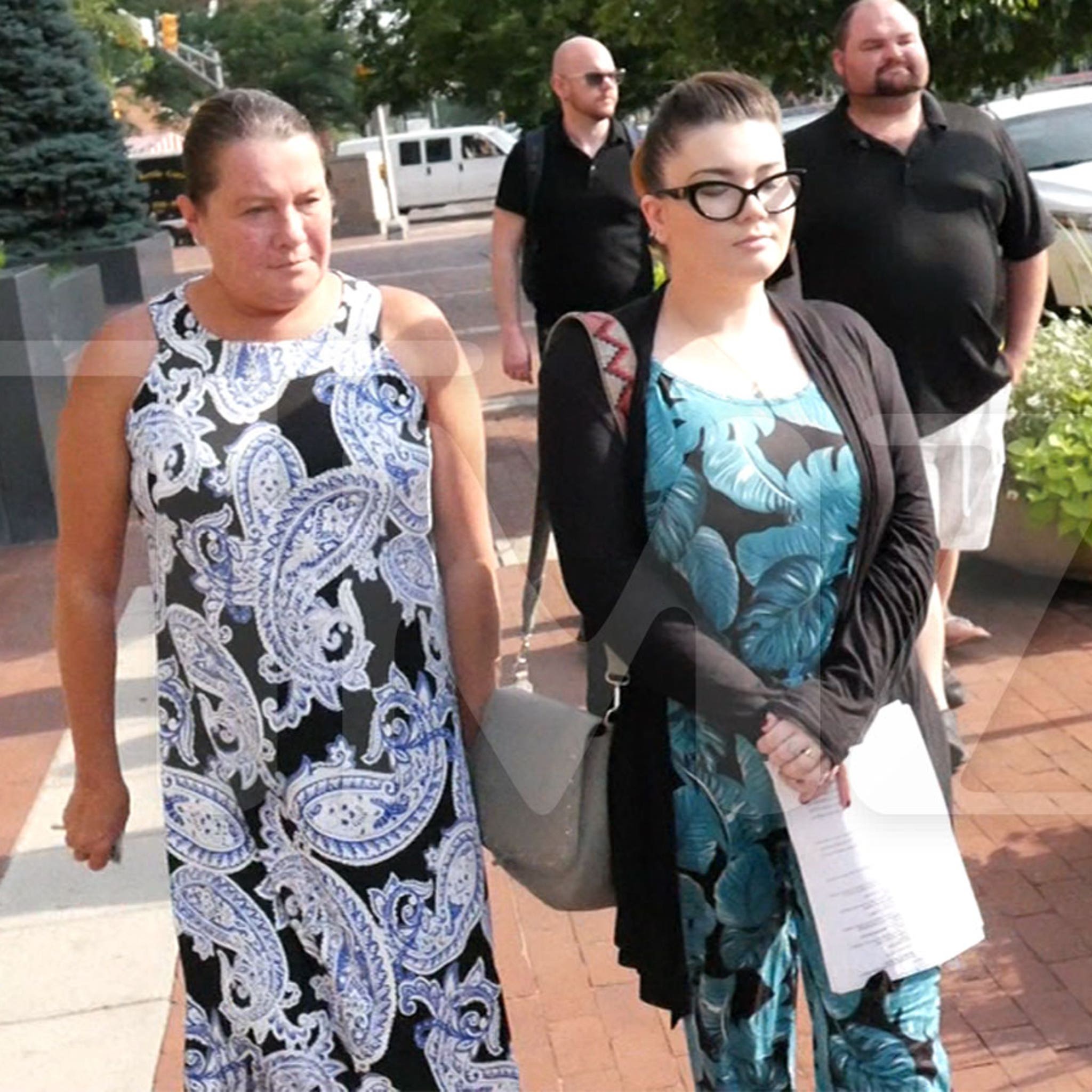 As we reported earlier this month, 'Teen Mom OG' star Amber Portwood was arrested a day after July 4th for allegedly assaulting her boyfriend/baby daddy Andrew Glennon. She admits to throwing a shoe at him while he was holding their baby, but she denies pulling out a machete and hitting the door with it.
Yeah, that's right. Glennon claims he was so fearful for his life that he locked himself (and the baby) inside a room in their house. He claims Amber was so pissed that she grabbed her machete and hit the door with it like some sort of serial killer.
She was arrested for felony domestic battery charges. She was released on bail a day later, but then was served with a no contact order. She can't see Glennon or her baby at the moment.
Now sources close to the situation claim this argument didn't come out of nowhere. They say this was the result of boiled-over tension. Amber is reportedly worried that Glennon is cheating on her. We're not exactly sure what evidence she has, but she did upload a (now-deleted) post on Instagram which read, "Cheating is a choice not a mistake."
And if (that's a big IF) Glennon did cheat on her, the machete freakout makes a little more sense. I mean, it still doesn't excuse her behavior, but as Carrie Underwood says, maybe next time he'll think before he cheats.
Sources also say Glennon is seeking full custody of their baby with no unsupervised visits "as a protective measure." It's a pretty sad turn of events for Amber, who before this incident, had turned a corner and appeared to be in a healthy, loving relationship with Glennon.
We'll keep you posted as this story develops.
---