Married Director Antoine Fuqua Caught Making Out With Model Nicole Murphy, Antoine's Wife Deletes All Her Social Media (PHOTOS)
It looks like director Antoine Fuqua might be headed for a divorce after paparazzi caught him making out with someone who was not his wife.
As you may have heard, the 'Training Day' director was spotted making out with model Nicole Murphy in Italy over the weekend. The steamy makeout session went down by the pool at some swanky hotel. Fuqua is in Italy to accept the director of the year award at the Ischia Global Festival.
After the photos were spread online, Fuqua's wife Lela Rochon deleted all her social media accounts. Rochon and Fuqua have been married since 1999 and have two children together, so there is a lot of history between them. A lot of life he's throwing away.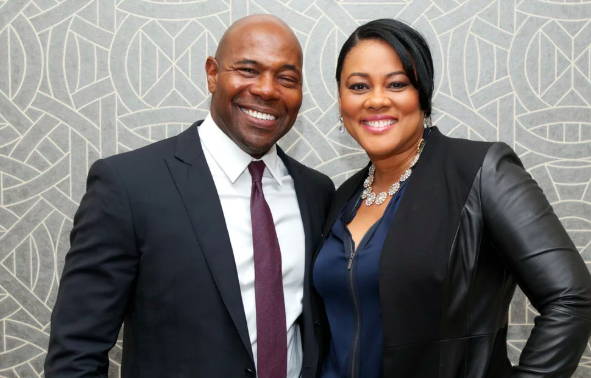 And while we haven't heard from Fuqua yet, Murphy did release a statement to the media.
Antoine and I friends. We ran into each other while we both were in Europe. Without going into the entire situation, I want to apologize to my family, and to Lela and the Fuqua family for what transpired.

It was not my intention to be in this situation. I do not condone women kissing or interacting in anyway [sic] inappropriately with a married man.
For what it's worth, it does not appear to be one of those situations where Fuqua and his wife were secretly separated. Insiders say they were just together a few weeks ago at their son's basketball game, and they seemed "perfectly happy" together.
Pretty crazy sh*t. I don't know what was in that coffee Fuqua was sippin' on. Making out with someone in public while you're married? Come on, man!
---