WWE'S Jerry 'The King' Lawler Sues Tennessee Sheriff For $3 Million Over Son's Suicide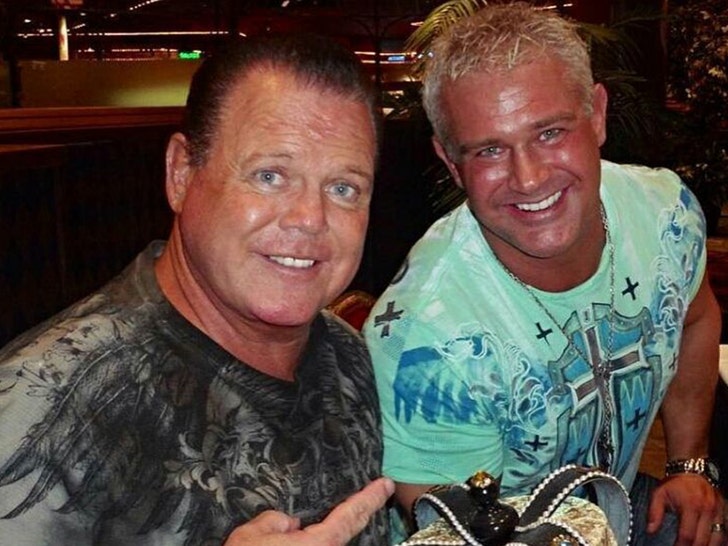 If you're a wrestling fan, then you've probably heard of Jerry 'The King' Lawler. Not only was he a professional wrestler himself, but he also served as the color commentator alongside Jim Ross during the days of Stone Cold Steve Austin and The Rock.
2018 was a rough year for Lawler as he mourned the death of his son, Brian Christopher Lawler.
Brian died on July 29, 2018 in his jail cell following an arrest for DUI and evading police. Officers found him hanging inside his cell. His death was ruled a suicide.
And while Jerry doesn't argue the cause of his death, he is arguing that it could have been avoided. He is suing officials in Tennessee for $3 million because he believes they ignored all the warning signs.
According to Jerry's lawyer, Brian suffered from depression and had attempted suicide while in police custody twice before in 2013 and 2015.
But, when Brian was put in a jail cell for the 2018 arrest, officials at the Hardeman County Sheriff's Dept. made no effort to protect him from himself, Rosenblum says.

Rosenblum says Brian was attacked by another inmate during his confinement — and suffered a head injury, left eye gash and a possible concussion. But, Rosenblum says officials refused to get him medical help. Instead, Lawler was allegedly placed in solitary confinement with his shoes and shoe laces — and the cell had two large bolts sticking out of a high point on one of the cell walls.
Before hanging himself, Brian allegedly cried out for help and screamed that he needed to go to the hospital.
Additionally, Jerry claims he personally met with the Sheriff while Brian was still in custody and explained to him he needed help for several mental issues. The Sheriff promised they would get him the proper treatment. This is why Jerry didn't pay the money to bail him out.
According to the report, the Lawler family filed this lawsuit in hopes of holding the officials accountable. Any money they receive will go directly to Brian's son. The family also wants an apology from the Sheriff's Dept.
Geez. I can only imagine how Jerry must feel. I'm sure he's thinking, "If only I bailed him out, he'd still be alive," but he can't think like that. You can't begin to speculate on what might have happened. Hopefully he finds some peace.
---