Jordyn Woods Tries To Compare The Tristan Thompson Cheating Scandal To A Cancerous Tumor In New Interview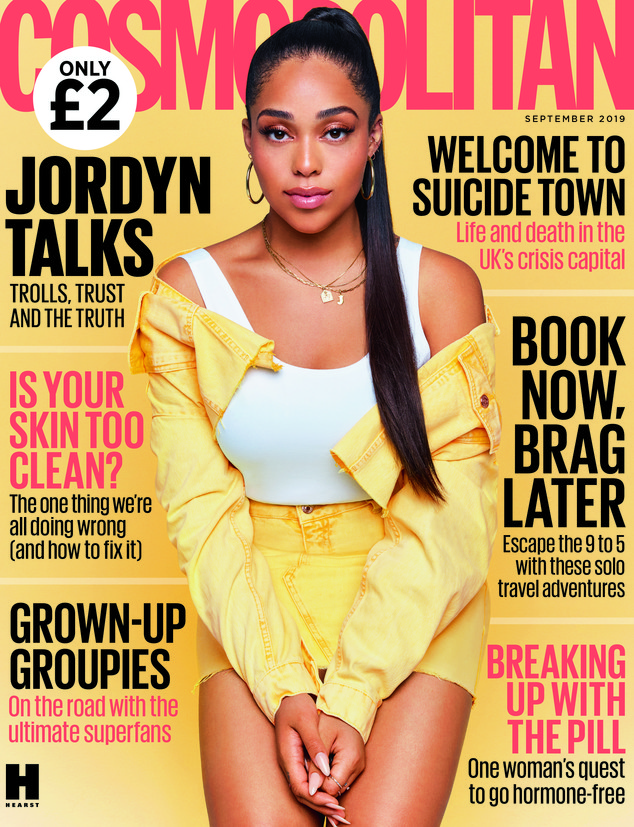 How has Jordyn Woods been doing after ruining her relationship with one of the most powerful families in the world? Uh, okayish? I mean, Kylie Jenner kicked her out of her house, so she was forced to move back in with her mother, but she's still out there living her life.
As we reported last week, Woods was spotted in Houston partying with Khloe Kardashian's ex-boyfriend, James Harden. She was seen dancing in front of him, but she claims it was a completely random encounter. But still, it wasn't a good look.
During a new interview with Cosmopolitan UK, the 21-year-old reality star says she tried to isolate herself following the Tristan Thompson/Khloe Kardashian cheating scandal.
I just need[ed] some time by myself to try to understand what [was] happening, why it [was] happening, and how am I going to react to this internally, you know? How can I make things right with myself, with God and with my relationships? It took some time off in order for me to have a level head on how I should react.
She claims that she was "in shock" minutes after the kiss happened. She says she told Tristan that she needed to go, "I got in the car. I was in shock."
As you all know, she eventually shared her side of the story on Jada Pinkett Smith's 'Red Table Talk' series. She claims it was the "most natural way" for her to handle the situation. She was in so much emotional pain at the time. She had to talk to someone.
Woods also says that looking on the internet felt "cancerous" to her.
It becomes addictive to look on the internet, to look at your name. When I would look at my name and see all of the things that people were saying, it became like a tumor.
And while she claims to be in a better place, she warns people that one message could "be the message that pushes that person off the ledge."
By the way, she still hopes to repair her relationship with Kylie one day. Not sure that's going to happen, but one can dream.
---