Kanye West Is Building Dome-Like Living Spaces On His Calabasas Property, In Hopes Of Breaking Class Barriers (PHOTO)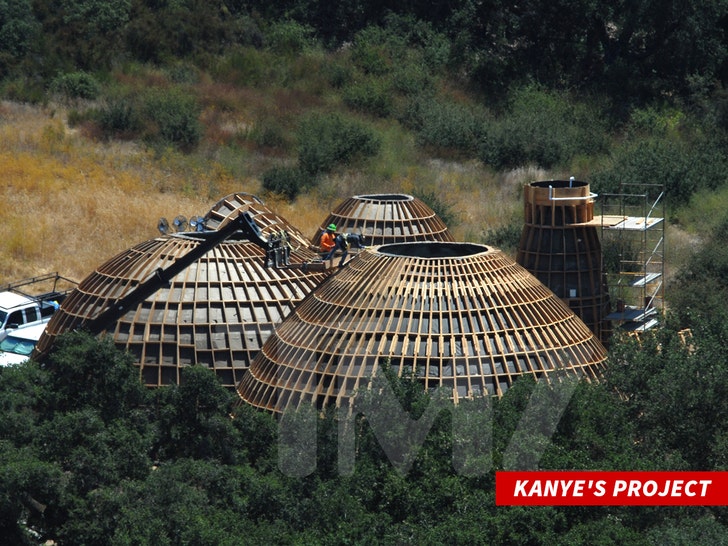 Kanye West has conquered music and fashion, and now he's going after housing. The 42-year-old rapper is building dome-like structures that are supposedly prototypes for a new type of home.
West has reportedly been doing lots of research with his team. They've been studying living conditions "from every period of man's existence on earth."
The domes are around 50-feet high and they sit on a piece of land West bought in Calabasas a few years ago. He has around 300 acres to play around on.
Sources familiar with the project tell TMZ … Kanye is building dome-like structures that are prototypes for a new type of home … homes he believes will break the barriers that separate classes … namely, the rich, the middle class and the poor.
We're not sure what the long-term plan is. Is he going to invite a few lucky people to test out the domes? Is he going to move them off the property once finished and sell them to people/businesses around the world? No one knows at this point. We also don't know what these things look like inside.
Are there windows? Bathrooms? A stove? WE NEED MORE INFORMATION! LET US SEE INSIDE!
According to TMZ, those who have visited the property say the "proportions feel otherworldly," whatever the hell that's supposed to mean.
I'm so intrigued. How many people can comfortably live inside? Will there be AC? I have so many questions.
---