Dwayne Johnson Talks About His Insane Cheat Meals: Sushi, Pancakes, Cookies…AND MORE!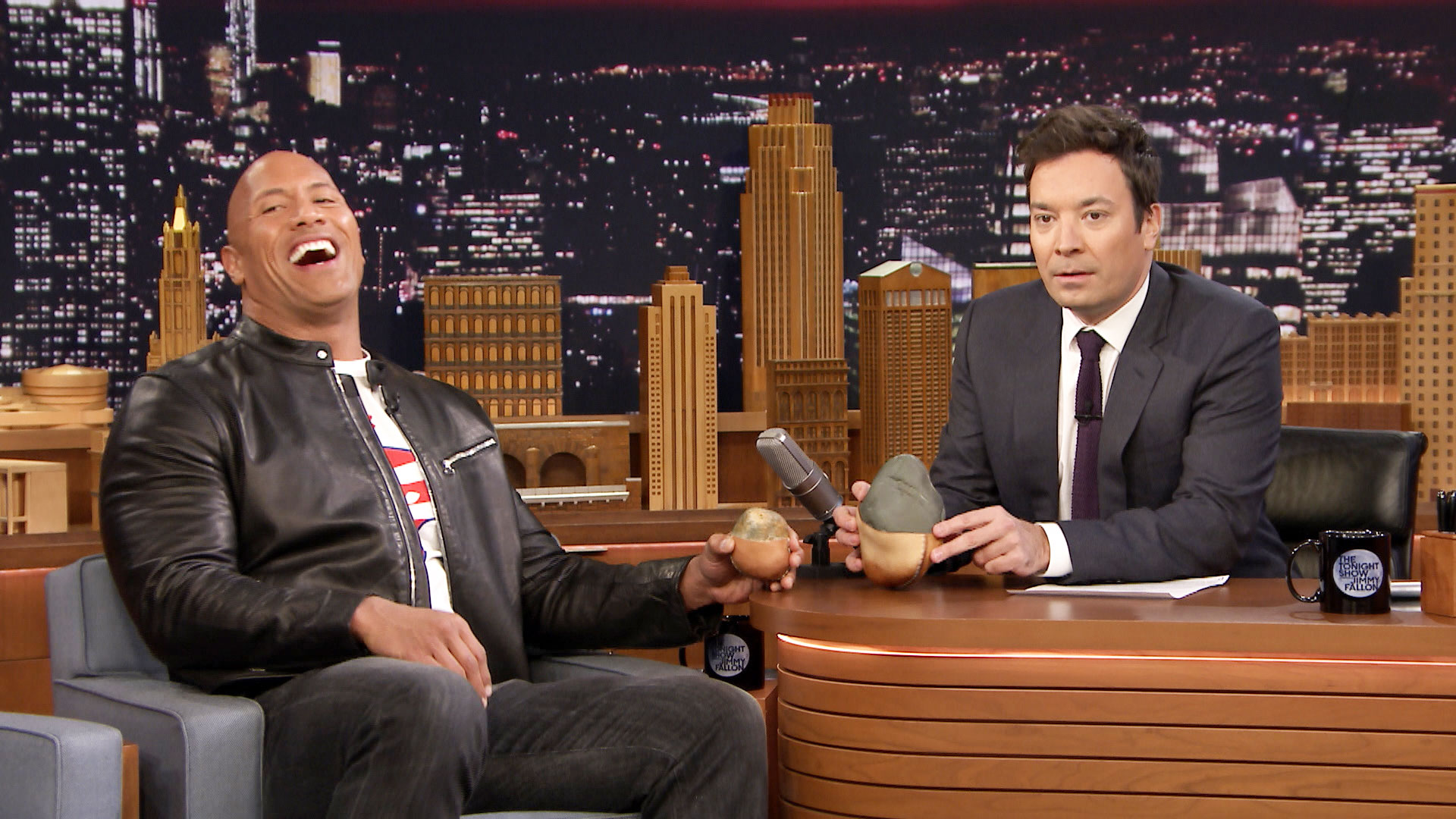 Dwayne Johnson is a big dude. He stands at 6'5″ tall and weighs over 250 lbs, most of that being pure muscle, by the way. He's a beast, which makes sense considering he broke into the industry as a professional wrestler.
Now that he's an action star, he's still maintaining his incredible body. He works out constantly and tracks what he eats, but sometimes, even a God like Johnson needs a cheat meal.
During an appearance on The Tonight Show with Jimmy Fallon, the 47-year-old movie star explained that he basically lives for cheat meals.
"Yes, it's very important—the cheat meals. I'm into pancakes. I'm into sushi," he told Fallon as the host shared some of Johnson's cheat meal photos from his Instagram account.
For example, here's this one, which features sushi for at least five people, and a plate full of homemade cookies and peanut butter…
He explained to Fallon that he has to wait until everyone leaves or goes to bed before he can start eating.
"I have to wait until everybody's asleep. I'm like a troll…all by myself," he revealed. He also likes to watch Netflix while he snacks, proving once and for all that celebrities are just like us.
And just because we want to torture you, check out some more of Johnson's cheat meals, and then try to explain to your co-workers why you got drool drippin' down yo' chin…
---