Bam Margera Is In A Bad Place, Goes On Instagram To Beg Dr. Phil For Help, Watch The Truly Bizarre Clips Inside!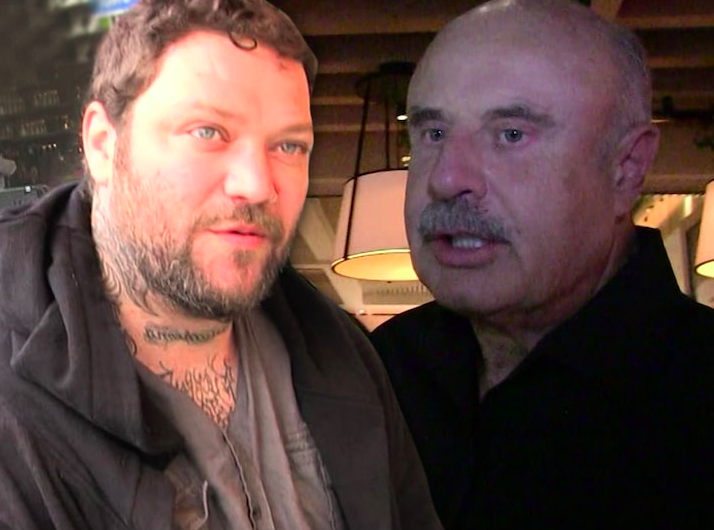 It's time we talk about Bam Margera's sad life again. The 'Jackass' star has had more ups and downs than the elevator at whatever hotel Tristan Thompson is staying at during road games. He gets clean for a few months, then goes right back to alcohol and drugs.
Sadly, he appears to be in full meltdown mode right now. After starting some drama at an airport this past weekend, Bam went on his Instagram account and basically begged Dr. Phil for help.
He posted two clips to his Instagram account, where he basically opened about his struggles with his family. He opened it up by saying, "Dr. Phil, I need your help in a big, big way," before adding that his family is in shambles and it's worse than it's ever been.
Bam says he can't stand his wife, but he's afraid to leave her because he knows she'd get custody of their 18-month-old son. He doesn't want to play the game in court and claims she can just have him.
In addition to his struggles with his wife, he also says his mother, April, no longer cares about him. He claims he almost died a few days ago and his mother showed almost no concern, which makes sense. Of course she would care if he died, but dealing with an addict like Bam for so long puts so much stress on those who love him, especially his mother.
We're sure she's exhausted.
Bam has been offered so much help in the past, and to his credit, he's accepted most of the help. But for some reason, it's just not sticking, and I don't see how Dr. Phil is going to help. Going on Dr. Phil just makes this into more of a reality show, which is the last thing Bam needs.
But hey, it would make for good television, so I'm sure sure Dr. Phil is considering it.
---